A Brisbane Marketing And Branding Agency for Business Owners
Our team of strategists, graphic designers, copywriters, developers and digital advertisers collaborate
to help you define your identity, distil your message and package it for your target market.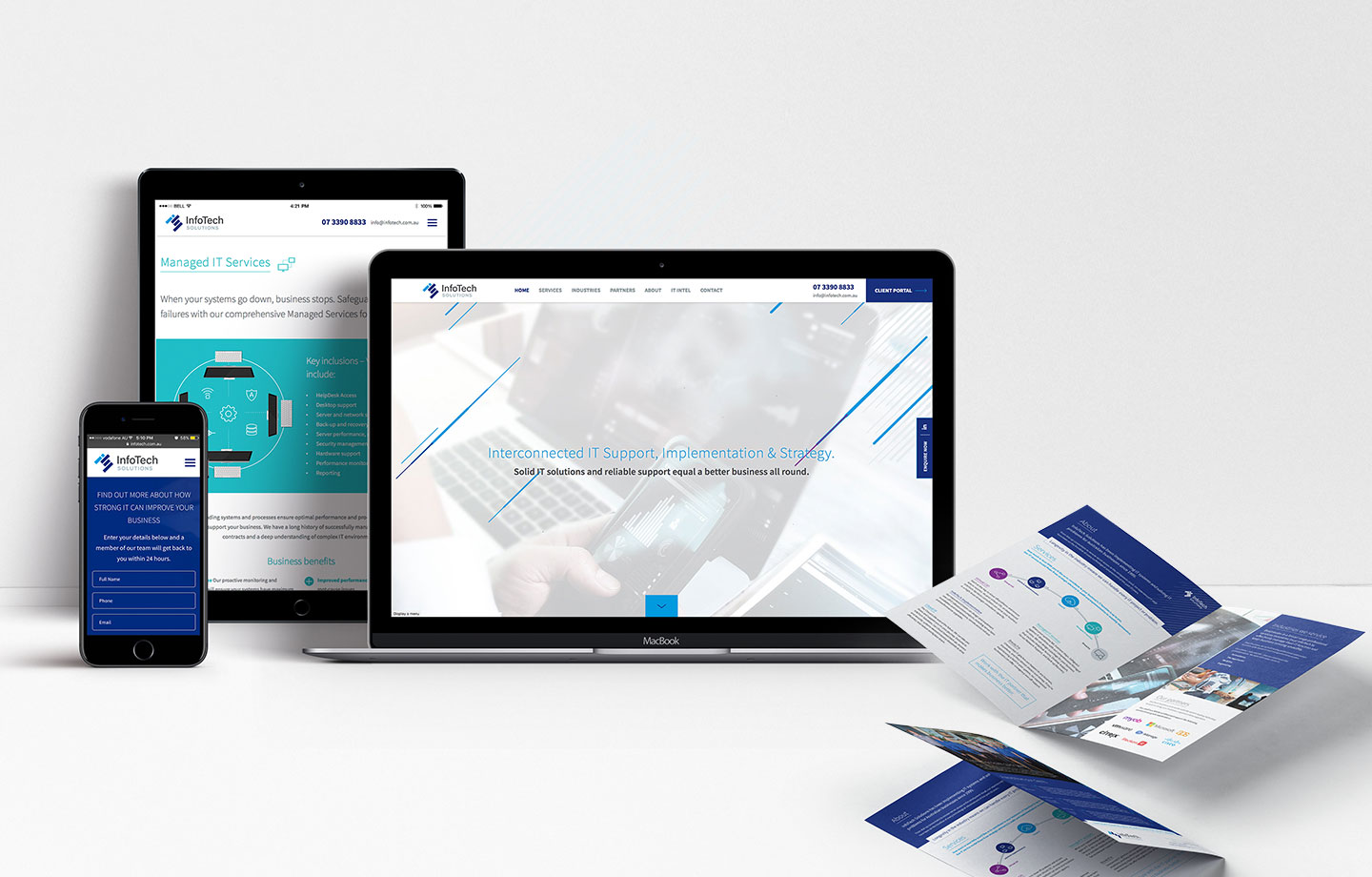 Infotech Solutions
InfoTech Solutions is a leading Queensland IT service provider for medium-sized businesses. After a sophisticated Sketch Corp. rebrand, high-performance website redesign, new suite of company documents and results-driven marketing strategy, the company is growing and diversifying.
View Case Study
Website design for now
Transform your website into a proactive marketing resource that speaks to your audience, builds your database, provides a positive user experience and increases revenue. All Sketch Corp. websites are 100% custom-designed, not templated. We produce every aspect of your website. From writing hard-working copy through to creating an original design. Naturally, all Sketch Corp. websites are mobile responsive – because that's where we are now.
More on website design
Your marketing department - outsourced
Sketch Corp. offers flexible marketing & design packages that
give you access to our expertise, as and when you need it.
Our packages are tailored because every business is different.
Our knowledge, your growth
Help your business grow with practical marketing insights and analysis.
Our monthly blog delves into topics currently on our radar.
Want Ongoing Marketing Advice?