EnviroStraw
EnviroStraw is a proudly Australian-owned manufacturer of award-winning revegetation products, delivering outstanding results on sites across the country. Since completing a brand redesign and launching a new website for the company, Sketch Corp. has had the privilege of managing EnviroStraw's digital marketing strategy and execution, playing a key role in the company's year-on-year growth.
Sector
Agriculture
Services
Brand
Website
Label design
Digital marketing
Monthly marketing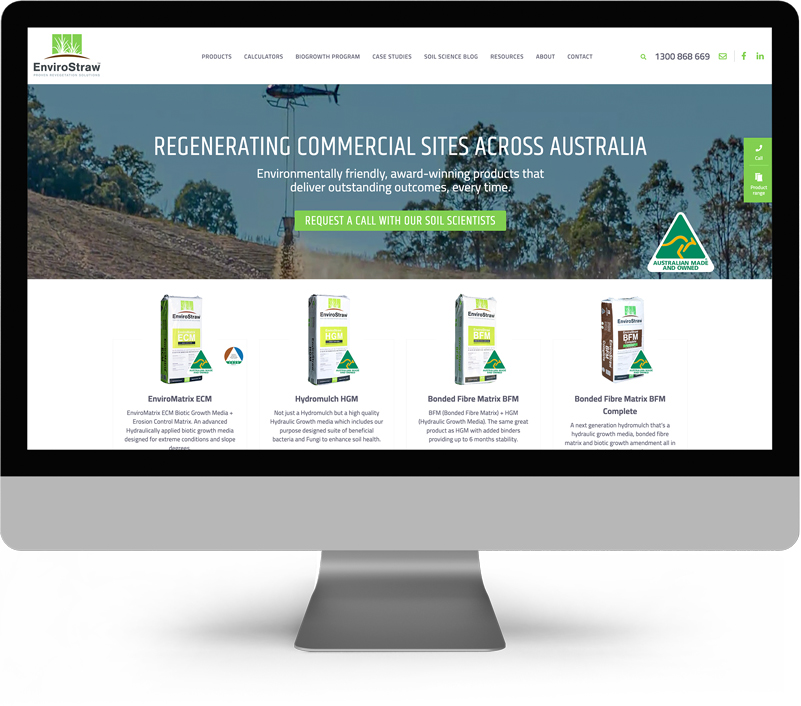 Enhancing the purchase process
with bespoke calculators
EnviroStraw's advanced interactive calculators deliver the key insights customers need to make smart revegetation product decisions in an engaging way. The custom-designed calculators have been a successful marketing tool, attracting visitors to the site and enhancing their knowledge and understanding of product benefits, including the cost savings EnviroStraw products create.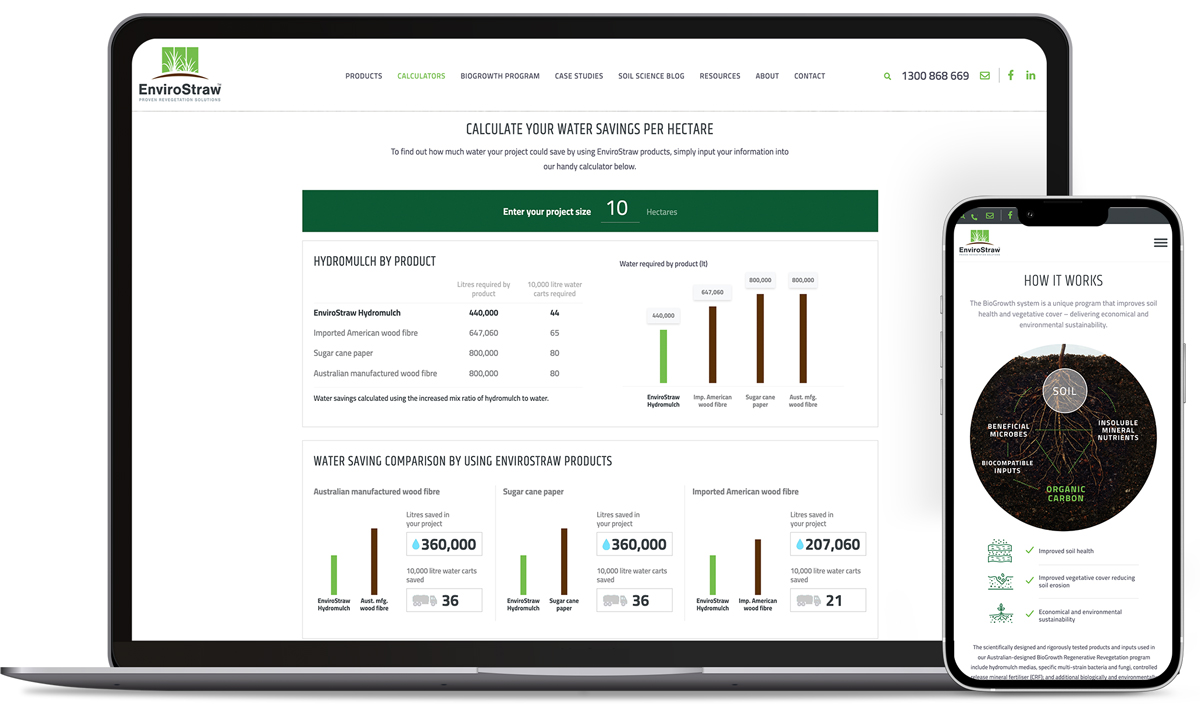 EnviroStraw brought on Sketch Corp. as our marketing partner in 2017, and since then, our company has grown considerably.