Agri Talent
Agri Talent is a leading provider of permanent recruitment and executive search services, exclusively catering to the Australian agribusiness sector. Since its inception, Sketch Corp. has partnered with Agri Talent, crafting their award-winning visual identity, and developing their brand and marketing strategy year-on-year. Working closely with Agri Talent's senior team we're proud to create and roll-out digital marketing campaigns that effectively engage the company's client and candidate audiences.
Sector
Agriculture
Services
Brand
Website
Digital marketing
Monthly marketing
Driving engagement and growth
on social media
At the heart of Agri Talent's service is the importance of effectively marketing their clients' businesses and job opportunities to attract the right candidates for available positions. Agri Talent has adopted a powerful social media marketing strategy, leveraging creative content and engagement initiatives to position job openings to targeted candidates. As a result, Agri Talent's engagement across key social media platforms has surged by over 200% since 2020, contributing to the successful placement of over 350 candidates in Australian agribusinesses in the same period.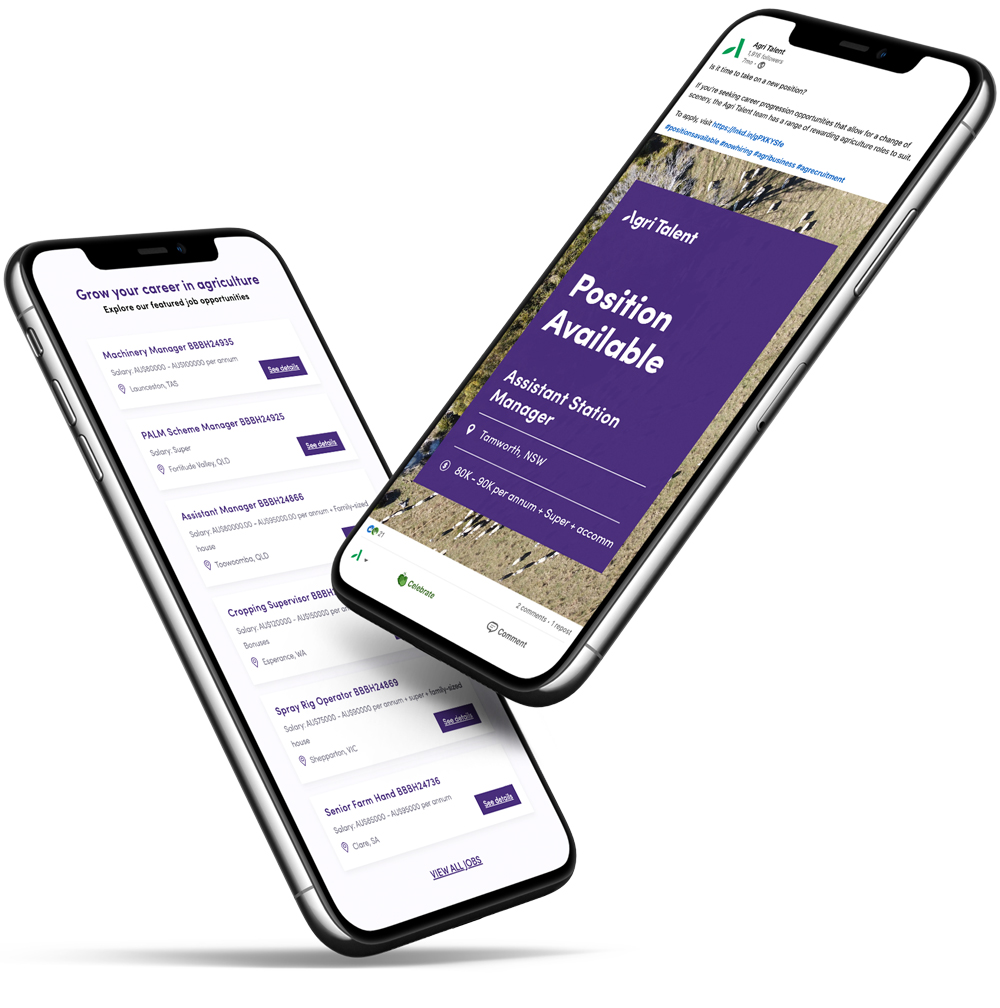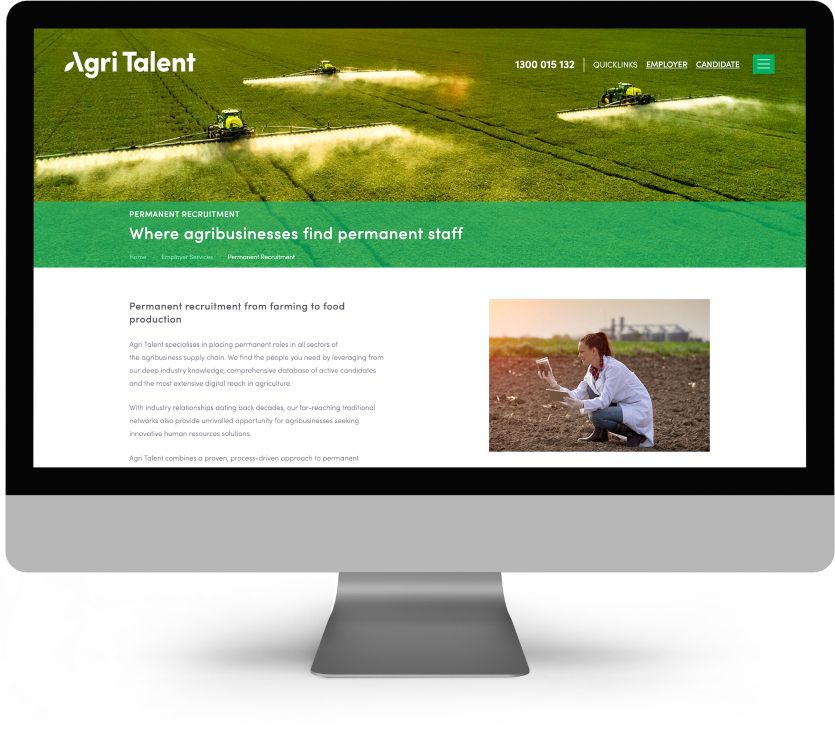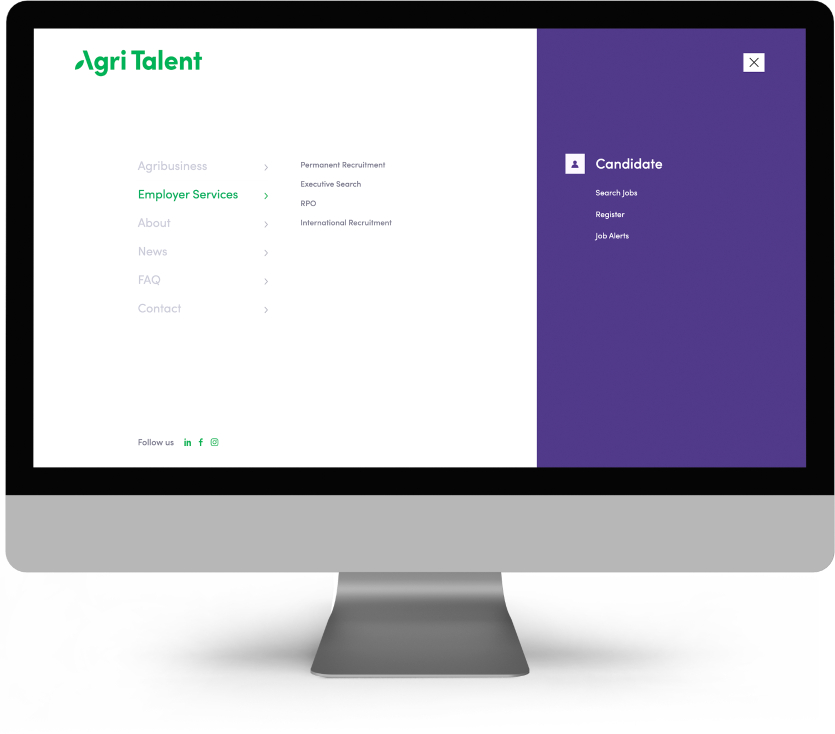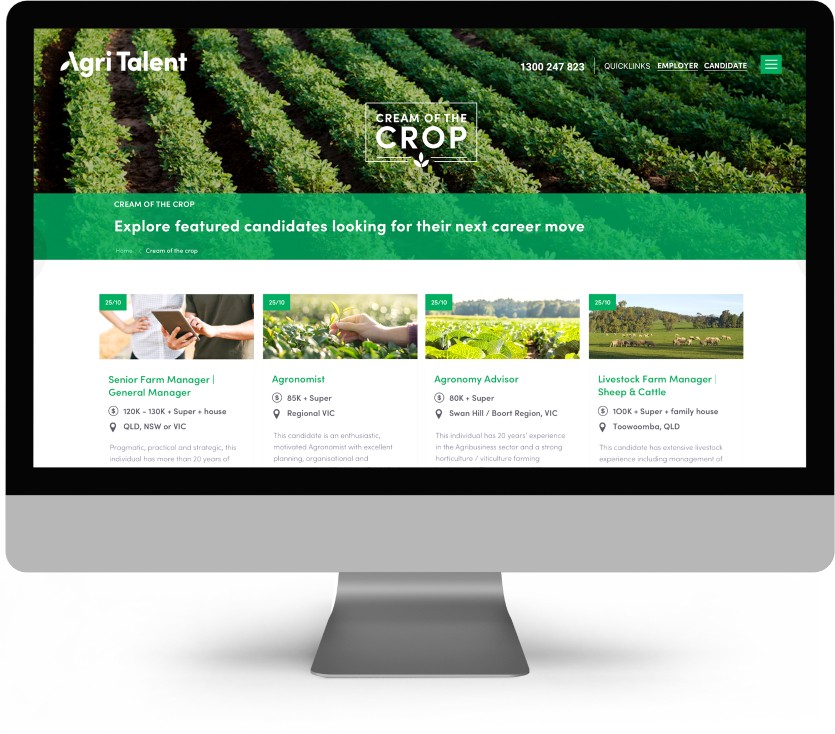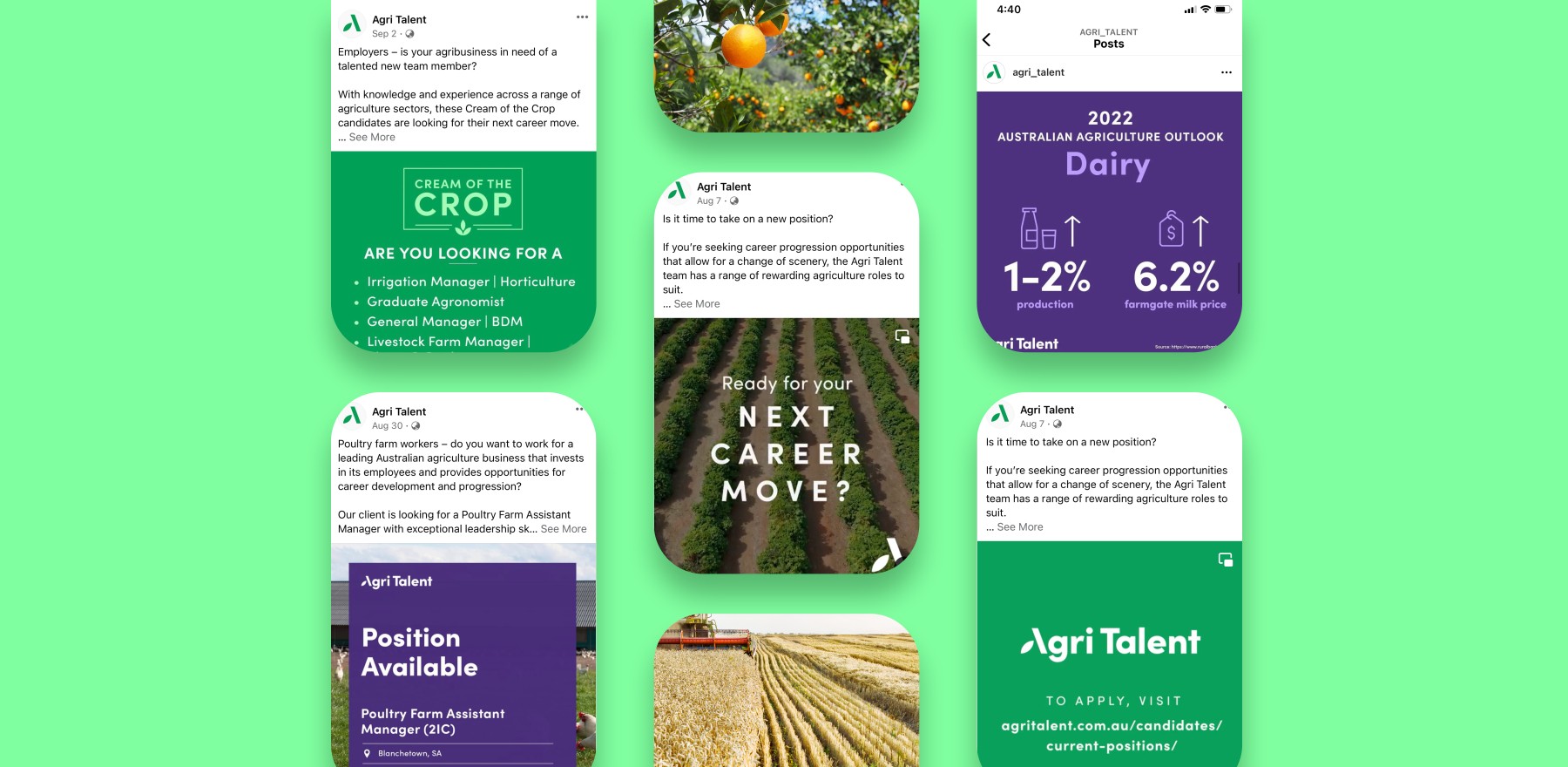 Our team is proud of the Agri Talent brand identity and website that Sketch Corp. created, and we've come to rely on their digital marketing expertise and first class design to drive our marketing strategy forward.