Clients in agriculture
Australian agricultural brands need stand-out branding, design and marketing solutions to connect with their audiences.
Effectively marketing agribrands requires a combination of marketing expertise and a real understanding of the Australian agriculture landscape. As a partner to some of the country's most iconic agricultural businesses across the paddock-to-plate supply chain, we deliver both.
Our in-depth knowledge of the agriculture industry, dynamic marketing skill sets and broad network of ag industry connections makes us an ideal partner for agribusiness owners. Our team members don't just know the industry – we share a passion for it, and we're committed to supporting our clients in the pursuit of success.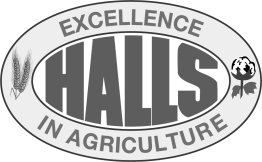 Clients in professional services
Businesses in professional services trust us to deliver brand and marketing strategies, digital and print solutions that speak to their clients and customers.
From accounting businesses and bookkeepers to law firms and recruitment companies, we make our clients' services look and sound their best across platforms and applications.
With a focus on working with clients in the professional services, our team has the knowledge and experience required to create content, collateral and campaigns that build visibility and establish credibility.
Our services to B2C and B2B professional services businesses extend beyond external marketing solutions to include eye-catching corporate documents, templates and reports tailored to your business' specific needs. Other industries
Businesses in every industry need a strong digital presence, and we're proud to deliver tailored solutions for clients in industries ranging from mining and construction to healthcare.
Our team brings strong commercial acumen, extensive marketing experience and industry-leading creative concepts to clients in a range of industries, delivering a full spectrum of brand, digital and print marketing solutions that drive sales, attract new customers and help you achieve your business objectives.