Agri Labour Australia
Agri Labour Australia is the largest privately owned agriculture recruitment company in the country, and an industry leader renowned for their insights and solutions to labour trends impacting the sector. Sketch Corp. has been privileged to partner with the company since 2014, collaborating with their senior executives to develop and roll-out a successful brand strategy and website, and to manage all aspects of their digital marketing.
Sector
Agriculture
Services
Website
Brand communications
Digital marketing
Monthly marketing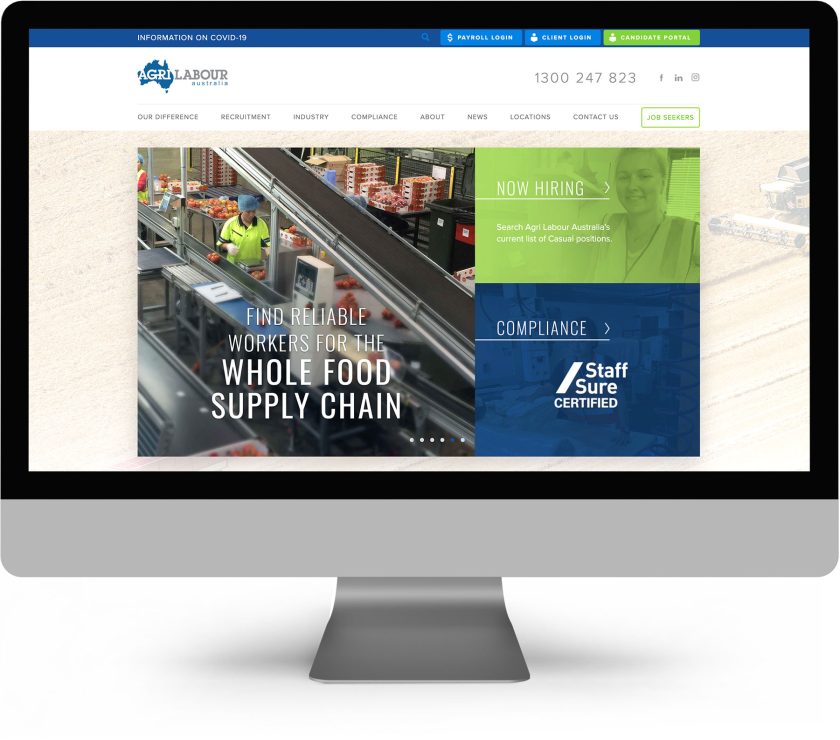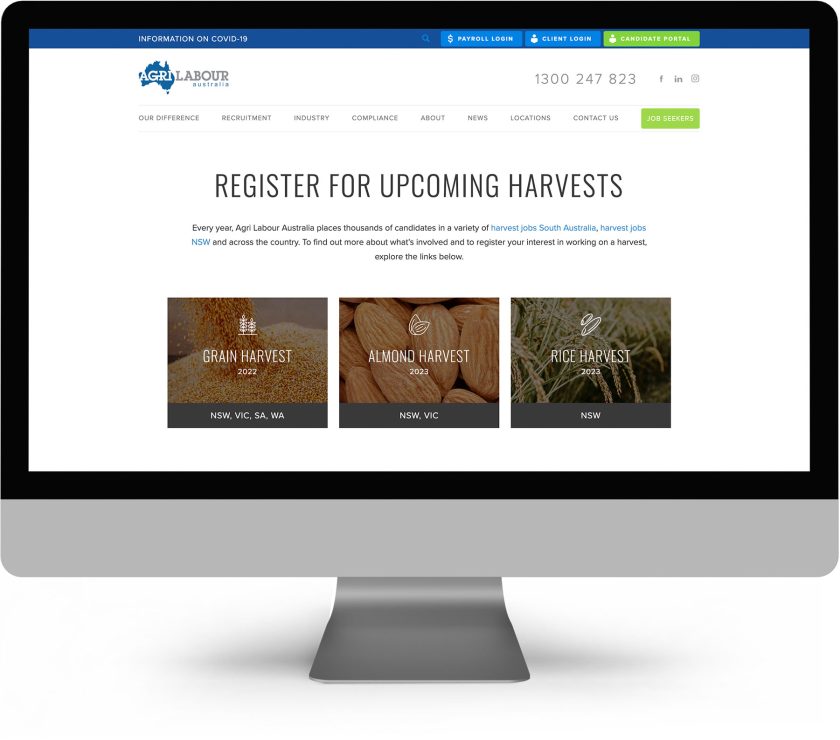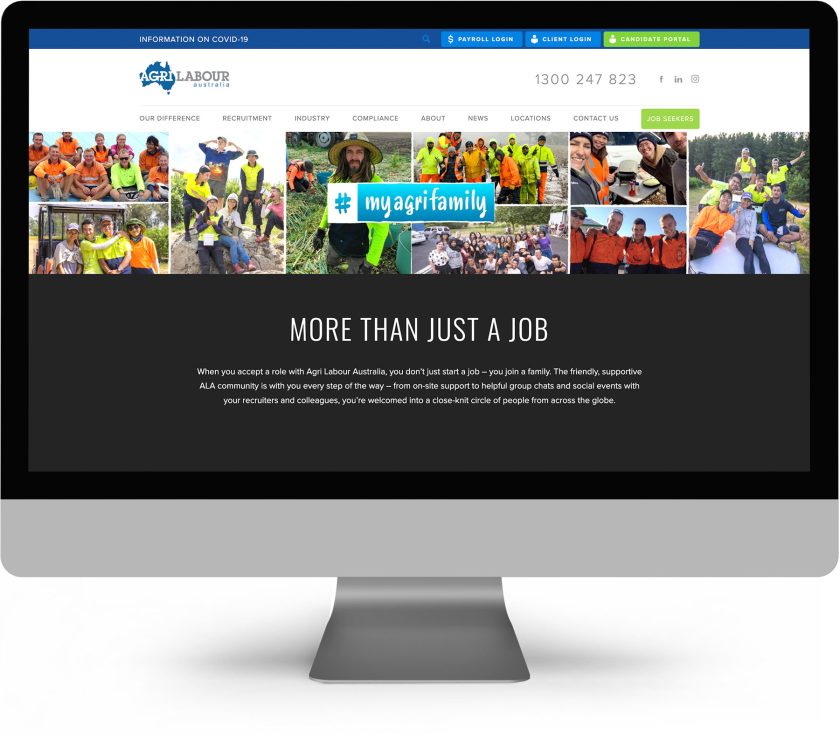 Digital content for candidate
cut-through
Agri Labour Australia boasts impressive reach and engagement on social media, thanks to its original content, social media campaigns and approach to social media networking. It's one of the reasons they can find the best candidates from across the globe, and place the roles that others can't.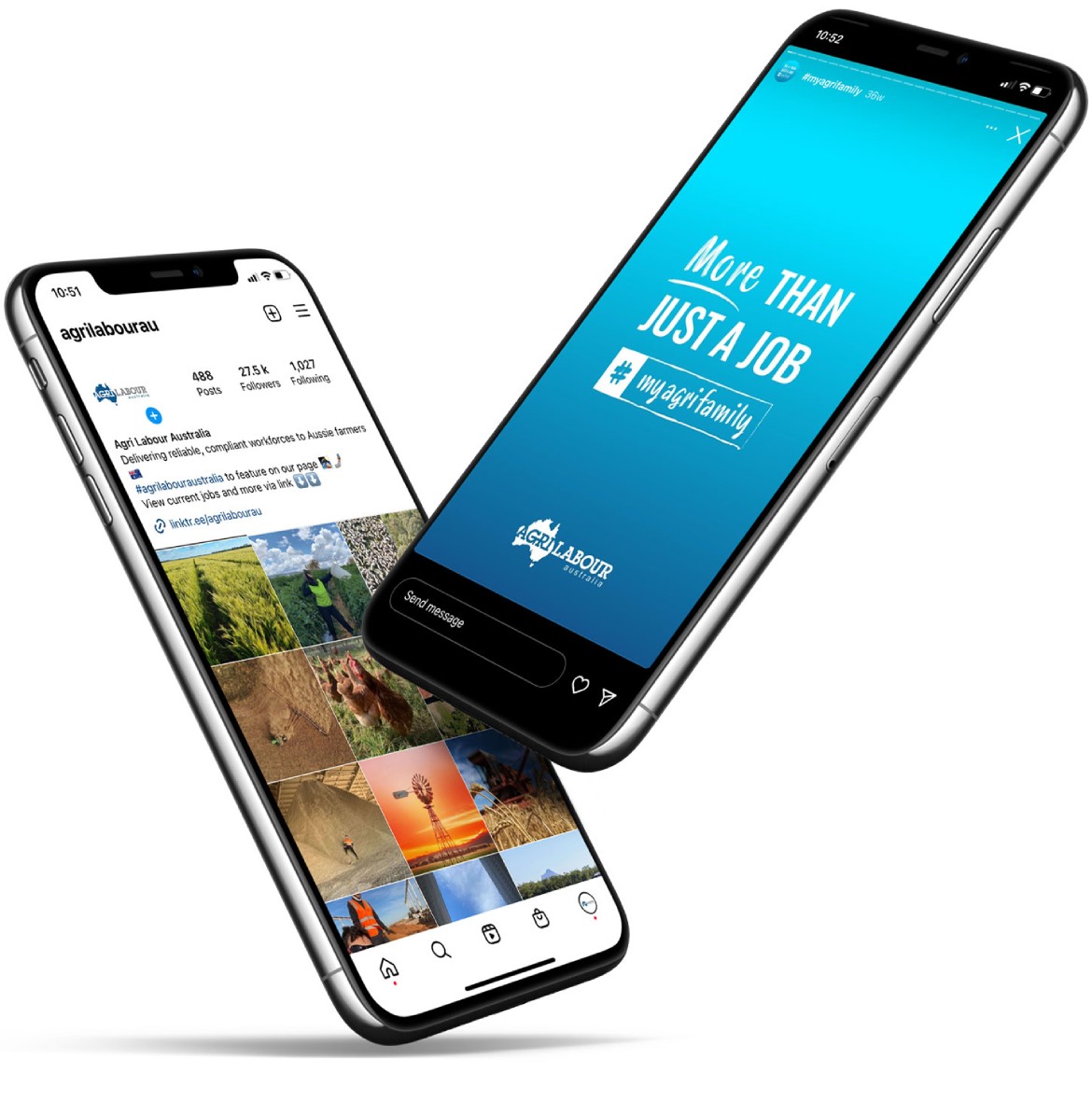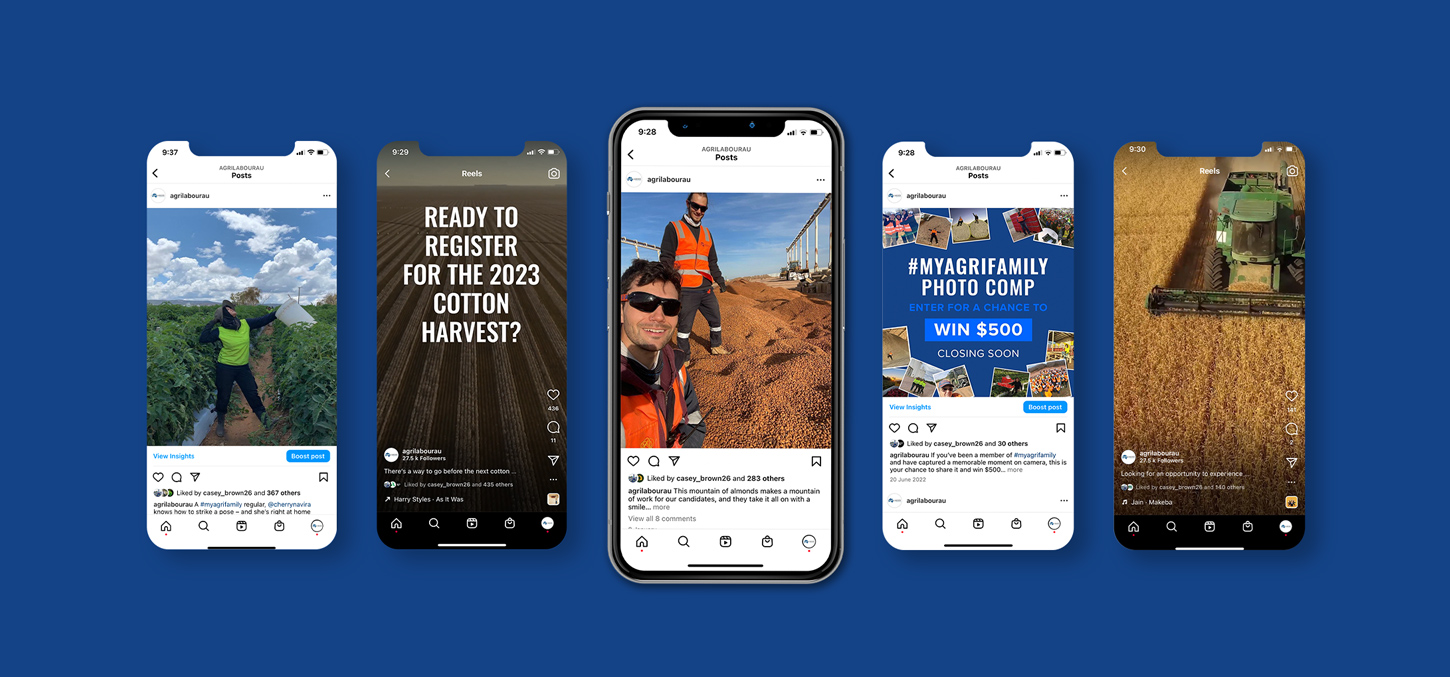 We consider Sketch Corp. to be a key partner in our business success. Their expert guidance and hands-on marketing assistance have been instrumental in helping us grow our brand and reach new heights. Sketch Corp.'s team has consistently demonstrated a high level of professionalism and expertise, delivering top-notch results time and time again. We are grateful for their unwavering support and look forward to continuing our partnership for years to come.