Mitchell Services
Mitchell Services is Australia's leading provider of drilling services to the global exploration, mining and energy industries. Our studio recently delivered a new website for the company, as well as providing ongoing project marketing in the form of corporate collateral, EDM campaigns and social media designs.
Sector
Mining & Resources
Services
Services
Brand
Web
Digital
Design
Social media
Copywriting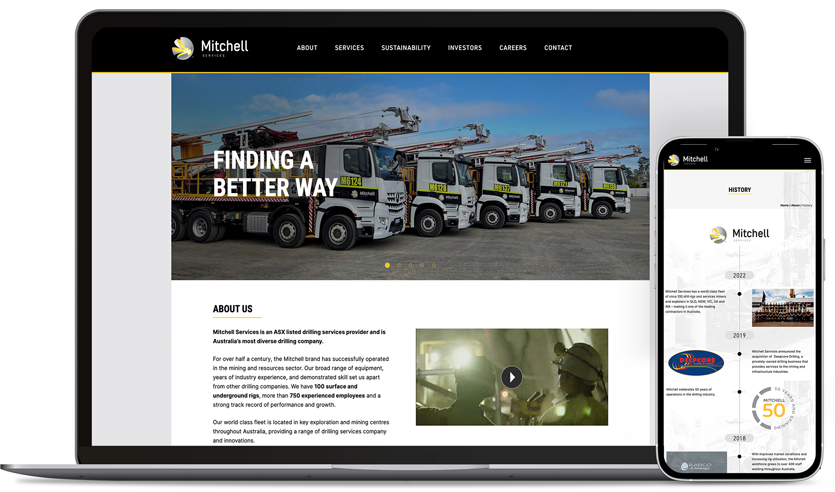 Breaking new ground in deep cover exploration
Creating a symbolic visual identity for Mineral Performance Drilling (MPD) – a revolutionary new technology allowing explorers to rapidly, efficiently and safely target geological sequences under deep cover – saw the creation of a logo shaped like the technology's drill bit, intertwined with a snake, renowned for its flexibility and strike accuracy.