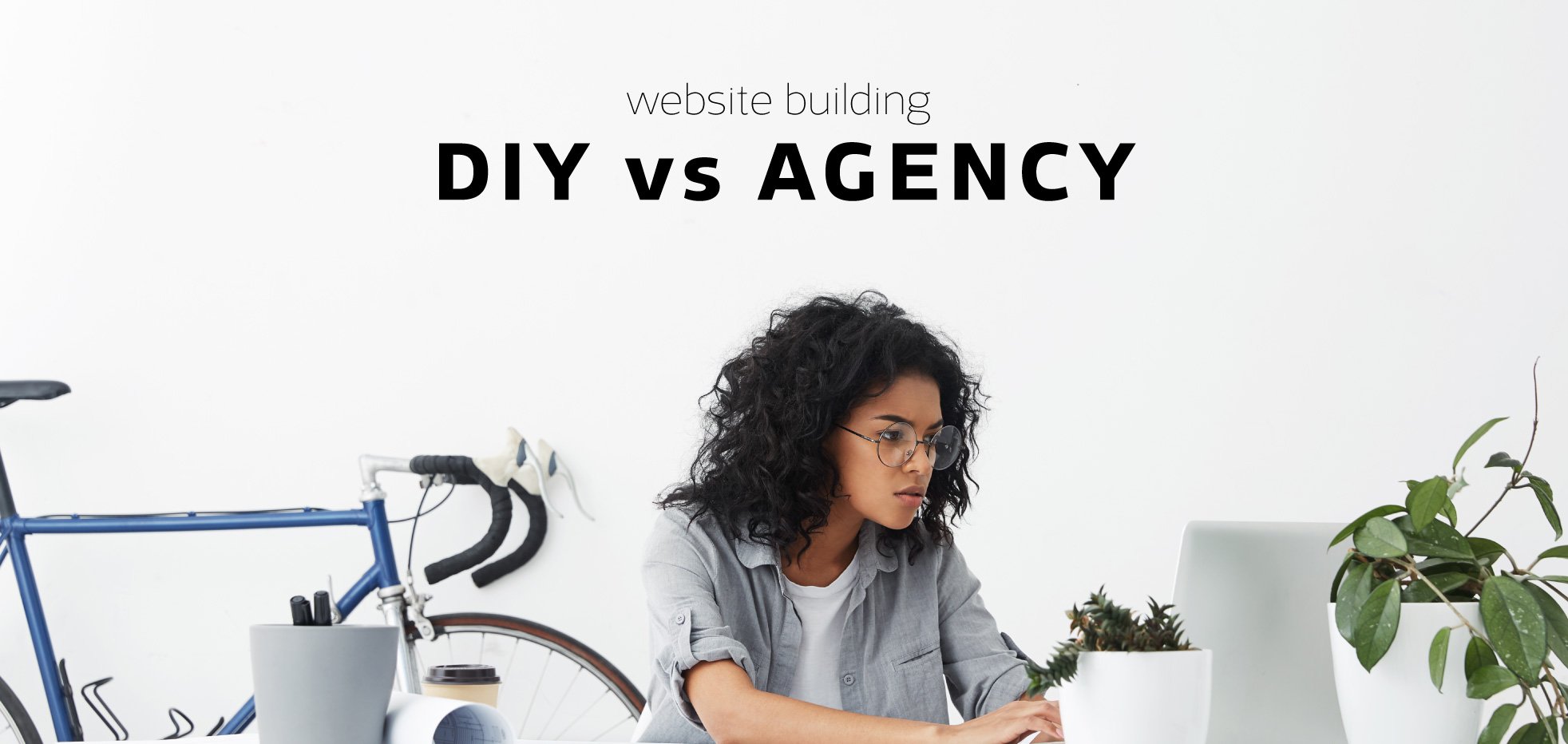 08
Jul, 2019
Most agencies will agree that DIY websites have their place – in certain circumstances. For example, when you're a sole trader with simple services and no marketing budget to speak of. If you're a decent-sized business, however, DIY websites should be approached with caution. At best, it's a missed marketing opportunity when you choose not to consult with professionals who create websites for a living. At worst, it's doing your operation a huge disservice.
Possibly one of the hardest pills to swallow as an agency is when you quote on what will be a beautifully designed, developed and copywritten website – only to hear someone say they could do it themselves on WIX/Squarespace/etc. It's not the same thing; it REALLY isn't.
When you want to launch a new website for your business or redo your old one, you'll need to decide whether to go with a DIY website template or engage an agency to create one for you. This decision would have been a no-brainer five years ago, but now we're lucky enough to have advanced website builders like WIX, Squarespace, Webnode or Weebly. Even if you don't know a lick of code, it's true you can create a decent-looking DIY website. It may not have much depth, but it will look the part (from afar).
The question is, do you really want to go down that road? Also, how much is your time worth? Do you have the patience and inclination to 'trial and error' your way through the process? How much does perception matter to you? We recommend thinking it through carefully. Some things are worth every penny. In our opinion, a good flagship website that's worthy of your business definitely falls into that category.
Frankly, there's a lot to be said for collaborating with objective experts who see the big picture and want to see your business succeed, who take the time to get to know you and open your eyes to new possibilities. Experienced website designers and developers understand the full potential of content management systems, and they're heavily invested in completing the project to a high standard – on time and on budget.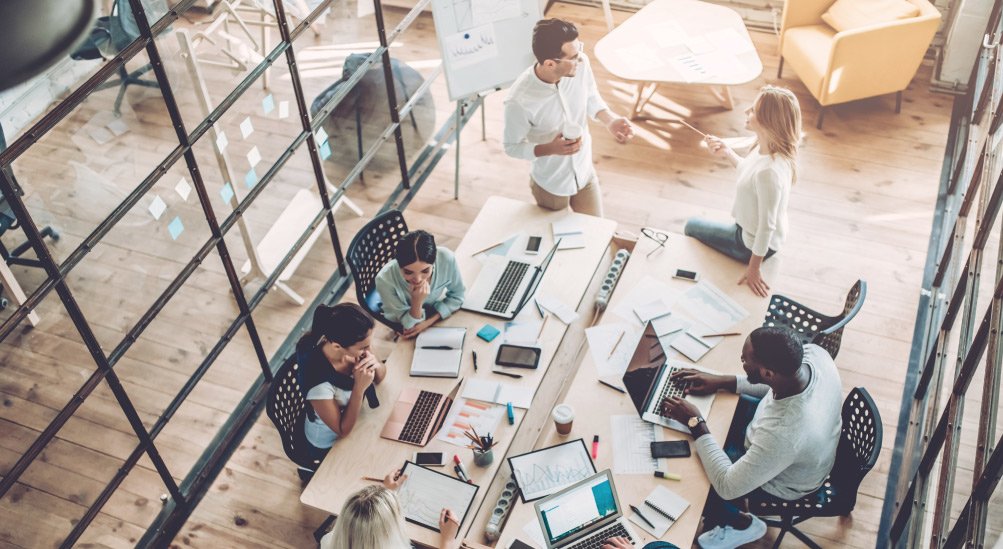 Here are some questions you need to ask yourself before you decide to go for a DIY website or an agency original:
What's the purpose of your website?
When tossing up between DIY and agency, it's critical to understand what you need. Perhaps your business is based on pre-existing relationships and you only need a site to verify credibility. In that case, fair enough… A standard brochure-style DIY site is probably a good option. On the other hand, if you anticipate generating new business from your website and you actively want to be found online, you should treat it as an investment and expect a return. Understanding the level of functionality you require is important too. Is there an e-commerce element to how you transact with customers or do you require integration with other systems? How important are these things to running your business?
What about strategy?
When you engage professionals to develop your website, you're right to have high expectations. Look for an agency that specialises in web design, UX and development. If they're worth their crust, they'll approach your project holistically. The first piece of the puzzle should be website strategy. Your agency will want to understand who your site is targeting, and how they can be better served through layout, user journey, graphics and language. They'll explore where data-capture points can be best positioned for maximum uptake. This sort of strategic planning can make a massive difference to your bottom line in the future, and it's something you just can't recreate with a DIY website.
How much do you value originality?
When you're doing your own website, chances are you've chosen a design theme from a selection. While this option is perfect for some businesses, there are certainly limitations with design and layout that can cause issues and frustration. 'Square peg, round hole' comes to mind. Website design templates are an interesting point because the truth is that many marketing and web agencies also use standard website design themes – and unfortunately they're not always upfront and honest about it. Cookie-cutter, lookalike sites are not good for anybody's brand. If you're chasing an original site to strengthen your brand, look for an agency that promises custom-designed websites.
How comfortable are you at writing copy?
Opting for a DIY website means you'll be responsible for creating your own website content – including all the copy. If you're a bit of a wordsmith or you have one on staff and your website isn't a key tool in your marketing mix, go for it! In the case that your website will be visited frequently by prospective clients or has a complex value proposition, you may want to pay careful attention to the language you use. Website copywriting is a craft; it's nothing like writing an essay, an email or even a brochure. Experience and skill are required to communicate what you have to offer in precisely the right way. Particularly with crucial elements like calls to action that encourage your visitor to take the plunge and enquire or buy.
Would you describe yourself as creative?
Some of us have 'the eye' for design, which means a good sense of aesthetics and visual balance. Others, not so much… Our designers at Sketch Corp. say you either have 'it' or you don't, and it can't really be taught. If you've always had a flair for this kind of thing, good on you! Designing your own website is the perfect outlet. When creativity in that respect is not really your thing, you may want to take a look at websites or brands you admire and find out who created them. Working with a designer whose aesthetic sensibilities align with your own will lead to a beautiful website you can be proud of.  
Do you have a lot of time on your hands?
When considering a DIY website, it's important that you're honest about your skill level and how long it's really going to take. If you've never done this kind of thing before, it will take A WHILE. It's not the kind of thing you can knock over in an afternoon… Yes, the website-building sites make it seem easy, but it takes time fiddling around with templates, finding images, proofreading and planning. False starts and learning the program should be factored into DIY website projects.
Something that would take you an hour or more would take a professional a fraction of that time. If, for example, it takes you weeks to pull together a 10-page PowerPoint presentation because you can't seem to get it to 'look right', using a website builder isn't going to be a great experience. Expect it to take ages. If you're just starting out and you have the time, great! Write it off as an important learning experience. If you're a busy business owner or decision maker whose time is literally money, the cost of hiring the pros could in fact be much more cost-effective than a DIY website (and that's just considering the time investment, not the chances of increased conversions online).
– Sketch Corp.