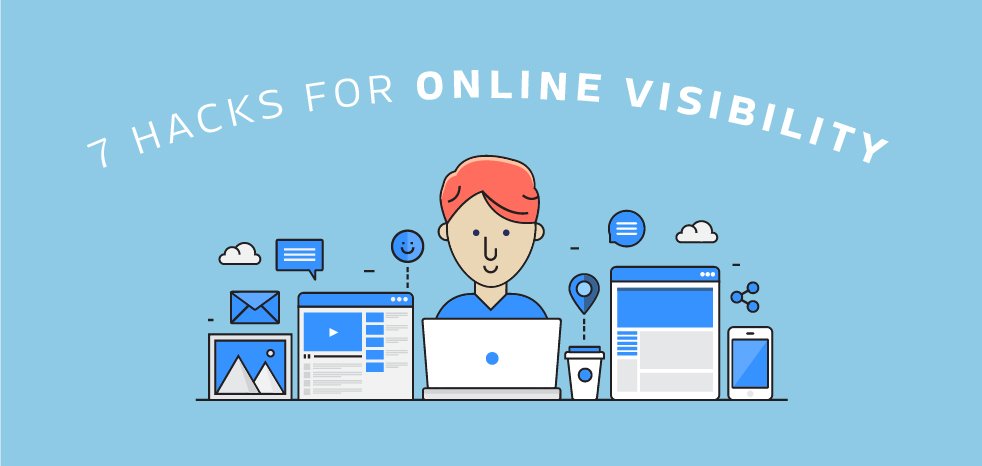 15
May, 2019
As we're always saying to clients, the importance of online visibility in your digital marketing strategy cannot be overstated. Raising your profile online doesn't have to be complicated though. Here, we've outlined 7 relatively easy strategies (algorithm and alchemy-free!) for beginners.
1. Tweak the names of your URLs
Each page on your website has its own unique URL (https://www.xxx.com/xxxx/xxxx). When deciding which websites to rank highly, search engines weigh up many variables, and URLs are high on the list. So far so boring, right? The brilliant thing about URLs, however, is that you can easily optimise them for online visibility and doing so makes a difference. All you need to do is include keywords (the phrases your customers are likely to search for) relevant to that page. An example of a good targeted URL would be http://www.xyzaccountants.com/BAS-accountant-brisbane. We recommend keeping your URLs short and punchy, and digging deep to identify words that best describe the content on the page and what your customer is looking for.
2. Look at how many pages are on your website
If you're preparing to launch a new website or redesign your existing one, it's worth thinking about the number of pages to include. The magic number for online visibility is 51-100 pages. Businesses in that bracket receive 48 per cent more traffic than companies with 1-50 pages. At Sketch Corp, we develop site maps for our clients that are based on a solid foundation of core pages that can become 'parent pages' for pages that expand on key products and services.
First you have all your basic pages – the building blocks of your site (Home, About, Services, Contact, etc.) – which branch out to supporting pages for individual services or products that address the specific needs of your customer.
This approach goes against the old-school website wisdom of having all your services grouped together on one page. Sending your customers to the exact page with the service they need will save them scrolling mindlessly as they attempt to locate what they want. Giving them what they want on a dedicated page in turn helps your SEO because Google will assess your pages for the individual service or product you're talking about. Win win!
3. Get a Google My Business listing & optimise it
If you haven't already, read through our April blog, Why Google My Business is everybody's business. Having a high-quality Google My Business (GMB) listing that's frequently updated with clear, correct contact details and opening hours is a fantastic way of upping the visibility of your website. Not only that, spending a bit of time on your GMB has a host of other benefits. People in your local area will be able to find you more easily, and you can start collecting reviews and implementing feedback. To increase the effectiveness of your GMB listing, we highly recommend reaching out to your clients and customers and asking them to write you a Google Review. Consumer reviews have become the go-to for verifying credibility – they hold a lot of power.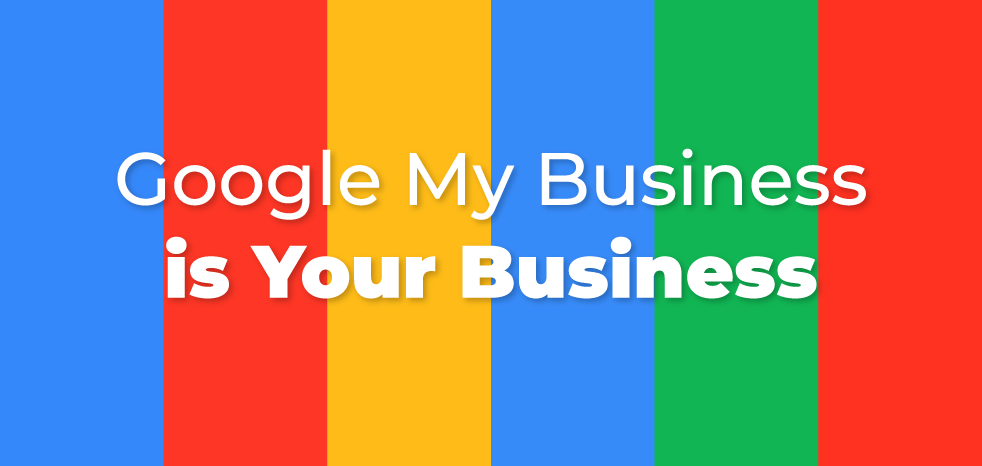 4. Get your blog on (news items and articles count too!
Fresh content is seriously like fertiliser for online visibility, so share your expertise and point of view often. Publish blogs, articles and news updates to your website, and then push them out into the world via your email, LinkedIn, Facebook, Insta and Twitter accounts. While we know it can be challenging to blog regularly, it's worth committing to it and sticking to a schedule because the benefits are manifold. Yes, there's the online visibility factor, but blogging can also be a conduit to building a relationship with your audience that translates to cold, hard sales.
Consider engaging a professional copywriter to word up your blogs if you don't have a wordsmith in-house. Providing you give your writer sufficient direction about what you want to say (rough bullet points is usually fine), it generally won't take them longer than 2-3 hours to craft a 400-500-word blog.
5. Take that raw content and optimise
On board with creating content regularly? Fabulous. Take it a step further by installing an SEO plugin (it's easy, we promise!). This will help you tweak some of your content formatting so that it's more SEO friendly.   is a fantastic example. It only costs about 80 bucks a year and is compatible with WordPress websites. One caveat: as a design agency, we're against writing purely for SEO. You can spot those sorts of keyword-stuffed, wishy-washy articles with no point of view a mile away. They always ring false and hollow. It's far better to respect your audience by delivering good writing that's informative and takes a clear stance on the issue at hand. Integrity wins in the long run.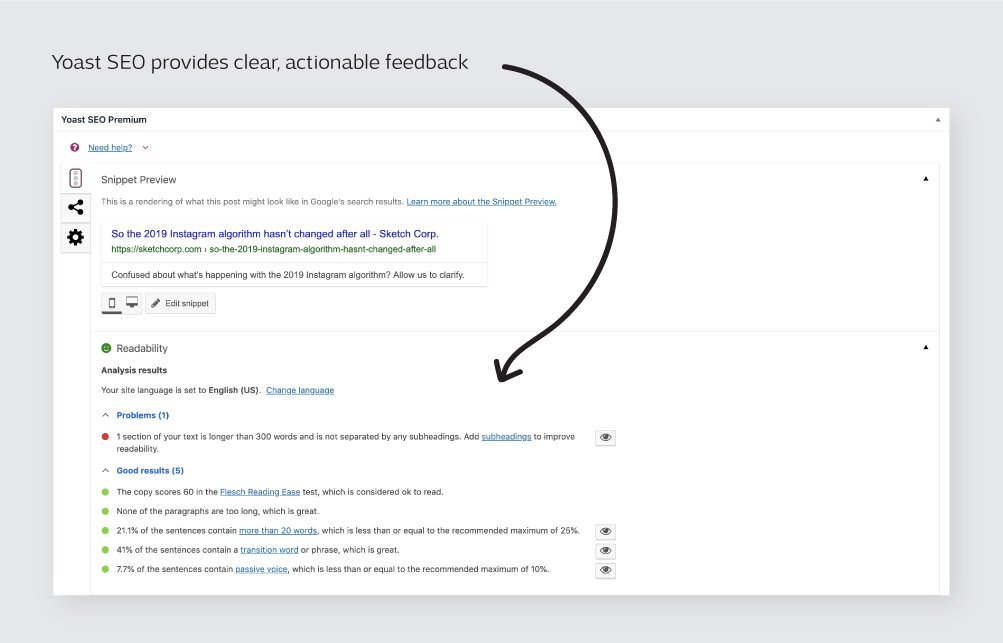 6. Be present with your social networks/Social-ise often and with enthusiasm!
With such an array of social networks available, focus your efforts on two or three (one is fine if that's all you can manage). We recommend choosing the ones that your target audience is most active on and go from there. Start consistently sharing your knowledge and activity with them and create a community. Support your followers by promptly responding to messages and comments, and engaging with their channels too. It's all about getting in front of your audience. You should be hanging out on the same channels they are.
7. Play the long game
When it comes to online visibility, experience counts! The longer your business is online and 'ageing', the better. Google favours older domains over those that just popped up overnight – no matter how many bells and whistles they have.
It's also true that your years spent in business sharing articles and refreshing your site add up and score points online. As you build your body of content over the years, it becomes easier it is for potential customers to find your business.
No matter what industry you're in, Sketch Corp. can deliver tailored digital marketing advice for your business.