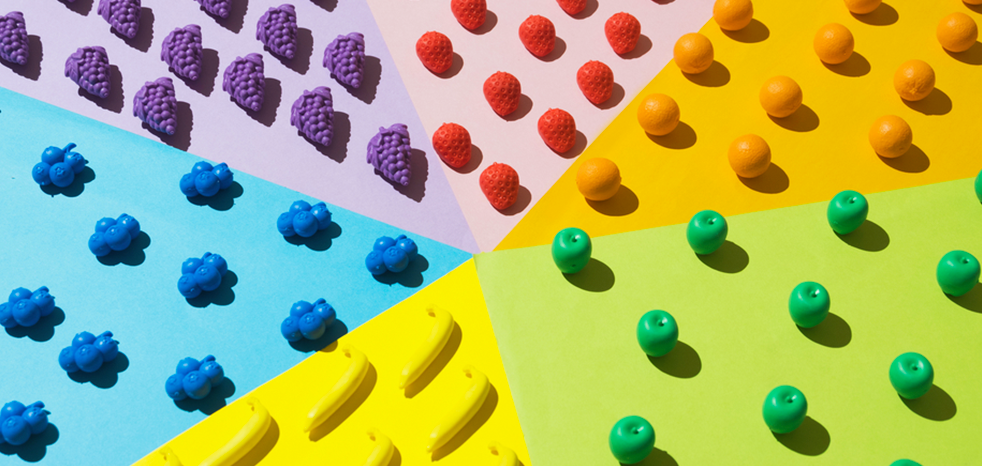 06
Feb, 2018
When you have a business and things are going well, there may come a time when you can no longer grow it on your own.
This is when partnering with a marketing agency starts to look like a very attractive option.
A monthly retainer or ad hoc arrangement is the perfect solution when your business is too big for appearances not to matter, but too small to have a marketing department in-house.
With so many agencies around (all looking pretty slick), it can be hard to know which marketing agency will a) deliver the strongest ROI and b) have the best chemistry with your business.
These are the 7 things we would look for if we were you:
A marketing agency that practises what they preach
Marketing is a real shape-shifter of an industry – fast paced and constantly evolving. When considering a marketing agency, make sure they're completely across today's best practices and methodologies.

They should be doing everything they say you should do.

For example, if you want to turn your Instagram feed into a lead-generating tool that showcases your work or compels followers to buy your products, look for an agency with a killer Instagram account.

Similarly, if your agency tells you to continually put out awesome content but they rarely blog or post anything themselves, how will they do it for you?At a bare minimum, any marketing agency contenders should have a mobile-responsive site that is optimised for SEO, and a strong presence on social media.

Someone who stands up to due diligence.
We read recently that in 2008 (pre-GFC) a well-known London banker narrowly escaped investing a fortune in Bernie Madoff's doomed Ponzi scheme.

In seduction mode, Madoff had tried to dazzle this guy by inviting him out on his lavish yacht and buddying up to him.

When the banker demurred and insisted on doing his due diligence first, Bernie backed off quickly. He was arrested not long after.

The moral of the story is that anyone can talk a big game, but a proven track record of achievement is more important.  The more you can uncover about the experience of past clients, the better.

Any marketing agency worth their salt should be proud to provide you with recent case studies, analytics reports from previous campaigns, and other metrics that give credence to the claims they make.

A marketing agency with the right mix of skills
What is it that you can't do that you're hoping your agency can? Design, copy, web, social advertising? Not all marketing agencies are 'full service', but that's not necessarily a bad thing. After all, it's hard for companies to be good at everything!

For example, if no one on your team is a 'comfortable' writer, then selecting an agency with strong copy skills is essential.

The same applies with digital advertising, which is a very niche skill nowadays.If you're investing $ on digital advertising (i.e. Google AdWords), look for a marketing agency that's all over this discipline – and has the stats to prove it.

Similar approaches to getting things done
How often do last-minute, unexpected tasks pop up in your business? If the answer is 'all the time', a nimbler, more flexible marketing agency may be right for you. One that can quickly roll with the punches.

The beauty of working with a small, responsive team is they can quickly immerse themselves in your business and work with you closely.

In our experience, it's much easier to deploy a small team to come to your office for briefs and brainstorms than trying to mobilise a large one.

If, however, your business has a very structured way of doing things and a long-term strategy in place where everything's well organised in advance, a bigger agency might be a better fit.

Someone who gets your target market
A good marketing agency will quickly identify what channels are best suited to your objectives and your audience.

If your audience is young, they're probably frolicking on the 'younger' socials – i.e. Snapchat and Instagram – and following various influencers.

If this is the case for your business, your best fit will be a marketing agency that can demonstrate proven results for clients on these channels.

Similar communication styles
Transparent, timely communication is the foundation of any healthy business relationship. Your marketing agency shouldn't leave you hanging for weeks and you should be able to at least get them on the phone when you want to (within reason).

We're not saying you have to be on the phone every day with your agency, but we strongly believe in keeping the lines of communication open. Mainly to ensure that campaigns are rolled out properly and deadlines are met.

When you are considering marketing agencies, be wary of the ones that do not get back to you in a reasonable time frame or did not provide a customised response.

If you're the type of person who needs following up, think about whether the account manager has the experience and organisational skills to handle that.

Similar values
As with all great relationships, you don't have to have everything in common… just the important things. Sounds lofty, but it's so crucial that your company values are in sync with the marketing agency you choose. After all, it's a partnership.

For instance, if your business is big on CSR and giving back, seek out an agency that believes in those things too. If you value honesty and transparency, don't choose an agency that adopts a 'don't ask, don't tell' policy. If you don't know what the agency's values are, just ask them!
SaveSave
SaveSaveSaveSave
SaveSave
SaveSave
SaveSave
SaveSave
SaveSaveSaveSave
SaveSave
SaveSave
SaveSave
SaveSave