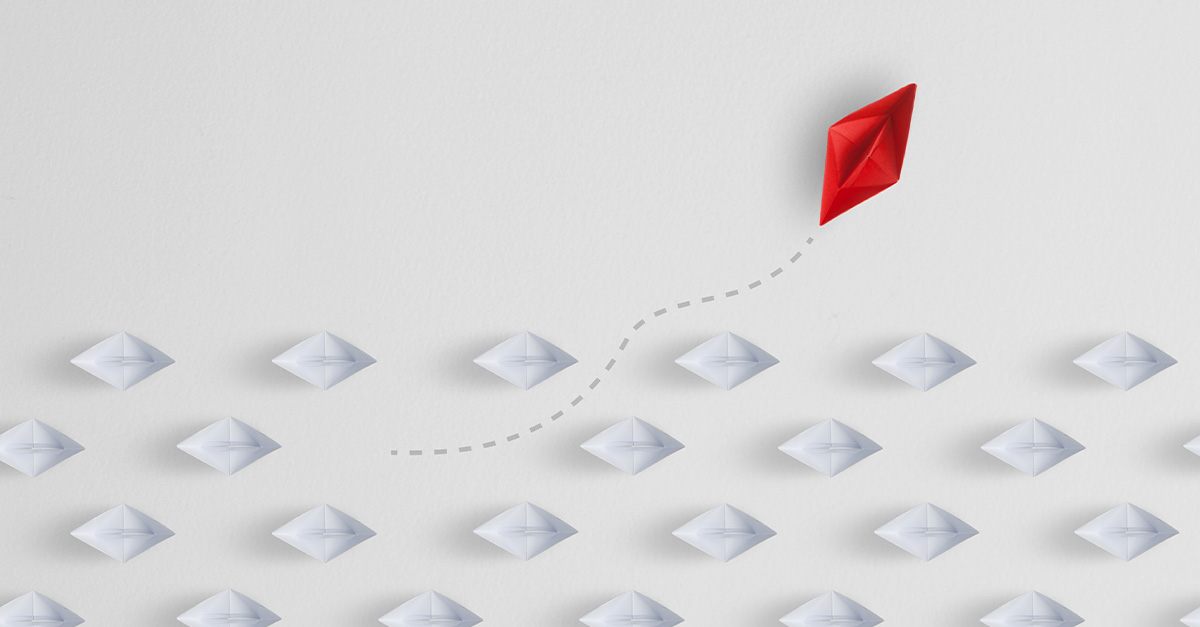 05
Aug, 2021
Have you heard there's a war on talent in workplaces across Australia? Perhaps you're already well aware – or have been battling on the frontline yourself.
It feels like every business you speak to these days tells you they can't find the staff they need – and that's in pretty much every industry. Anecdotally at least, no industry is immune.
From tales of long-standing staff jumping ship ("They made me an offer I couldn't refuse") to failing to attract a respectable number of candidate applications, the news is consistently grim – but all is not lost! Because that's where your brand marketing strategy comes in.
But first, how did this talent crisis come about?
Unsurprisingly, the knock-on effects of COVID-19 have been seismic and they've hit the job market hard – with a twist. While at first we were panicking about mass job losses, the opposite ended up being true. The economy has exceeded all expectations. Jobs are being generated at a rate of knots. But where are the people?
With no foreign workers allowed in (for now), the pandemic has decimated the talent pool. The candidate job market has become fiercely competitive, replete with shameless poaching, unmatchable salaries and dazzling perks no SME can compete with. Or can they?
Businesses unable to offer the big bucks need to take a close look at how they're marketing their company, what sort of experience their team is having at the office, and whether or not that experience aligns with the outside world's perception of them as an employer.
With the job market the way it is, you need to put as much effort into your internal and recruitment marketing as you do into winning new business. The truth is that it's how people perceive the company itself, rather than the work the candidate will actually be doing, that will help you secure your first preference of talent.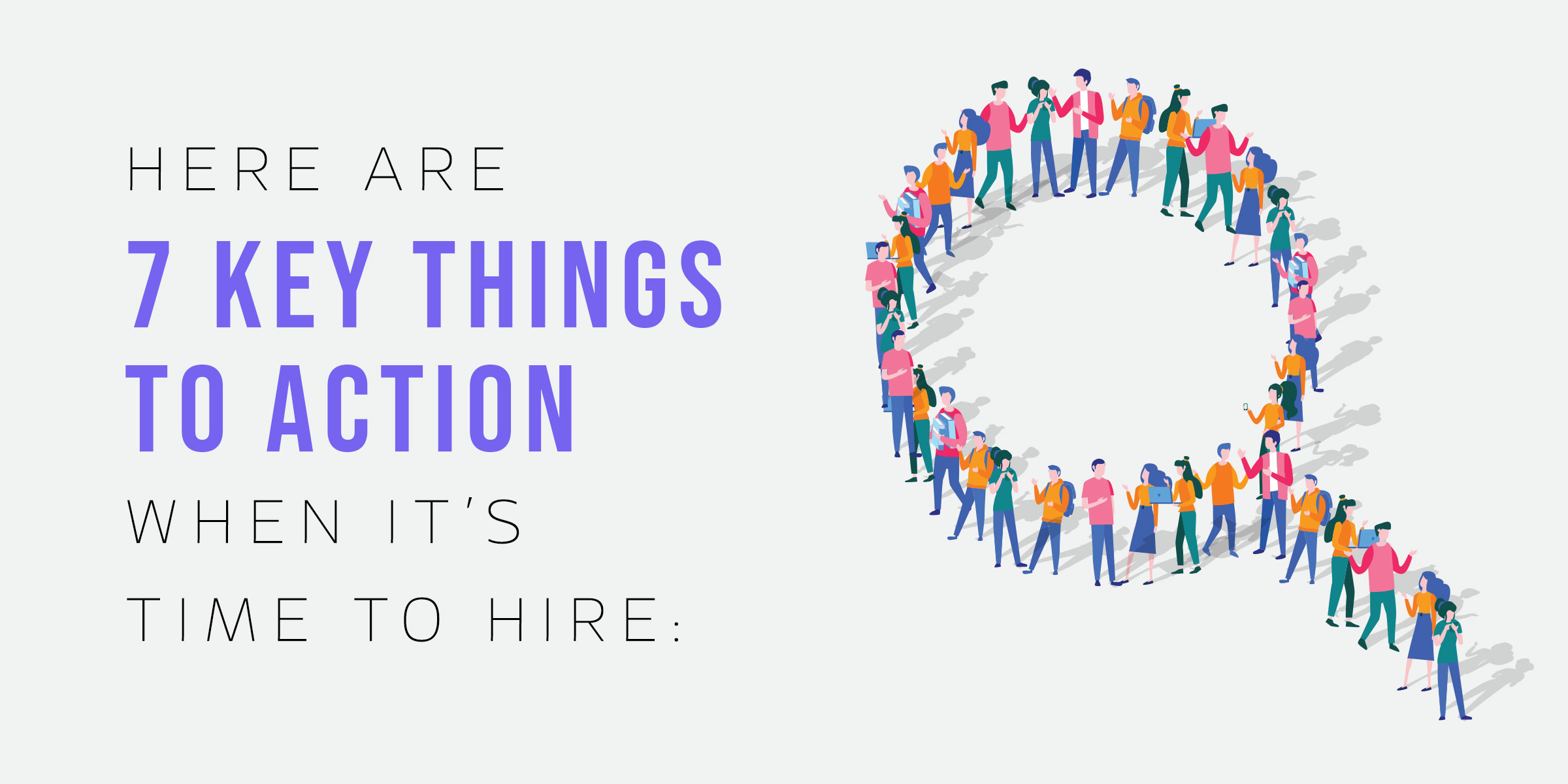 WORK ON FIRST IMPRESSIONS
Candidates in the market for a new role are sensitive to intel about what your company culture might be like, and they look for clues in your communications with them. Applicants are attuned to whether you keep them in the loop during the recruitment process and come across as organised and respectful of the fact that they've taken the time to apply – or if you seem haphazard and chaotic, going silent for weeks at a time.
Rethink how your company culture is represented in your recruitment process, starting with your communications. What messages are applicants receiving at every touch point? Are these a true reflection of your business and how you do things? How can they be better?
From first to last interaction, the content of your emails or LinkedIn messages is crucial. This is why your every exchange interaction with candidates should be carefully crafted to deliver the right balance of enticing information to capture their interest, but leave enough out so they'll be intrigued and want to know more. A tone that's warm and welcoming yet professional is key to conveying your desirability as an employer.
OFFER NON-MONETARY WORK PERKS
Salary is only part of the package when it comes to attracting quality talent in the current job market. While there's no denying money is important, it's not the be-all-and-end-all. Today's candidates are also looking for a range of incentives you can't put a dollar value on –
–  Life-work balance
–  Career progression
–  Mentorship
–  Social opportunities
Depending on your business, flexible working conditions and remote working capabilities are meaningful to many candidates, and it's worth asking your current team if they're satisfied with the level of flexibility you offer. In our edging-towards-post-COVID-19 world, many candidates expect to be able to work from home at least some of the time. We'd recommend emphasising the fact you offer flexible working conditions in your job ads, as well as any and all bonus things you give staff (never-ending supply of chocolate, anyone?).
COLLECT REVIEWS & TESTIMONIALS
Do you have people who genuinely love what they do? Capitalise on this and get them to speak or write on the record. Glowing testimonials and employee reviews from happy team members are fantastic to feature on your company's socials and website. Many of our clients invest resources into creating engaging, enthusiastic video testimonials for recruitment purposes.
Another thing to be aware of is that today's candidates are quick to jump on Glassdoor or other employee review websites when job-hunting. Word gets around if your company has a high turnover rate or if there's a pattern of employees leaving acrimoniously.
Sure, a few disgruntled employees may be a run of bad luck, but make sure you take a good, hard look at why this is happening and whether there's any toxicity you need to weed out. Conduct exit interviews and quiz senior managers to get to the bottom of the issue.
PAY ATTENTION TO DIVERSITY & INCLUSION
Candidates need to see themselves reflected in order to imagine working somewhere, but unconscious bias still causes many employers to hire in their own image. Do you have people from a good mix of ages, genders, ethnicities and cultural backgrounds on your team? Not only is diversity what any modern business should be aiming for, it's been proven to boost innovation and financial results.
Inclusion is equally important. The Diversity Council Australia defines inclusion as "when a diversity of people (of different ages, cultural backgrounds and genders) feel valued and respected, have access to opportunities and resources, and can contribute their perspectives and talents to improve their organisation." Look at whether everyone feels welcome in your organisation. Do you encourage questions and feedback? Is everyone invited to events or just a select few?
CAST THE NET WIDE
How are you advertising new work opportunities? It's worth re-framing this if you've been doing the same old thing for years, because recently there's been a shift. If you're not using a specialised recruiter and just posting job ads on Seek, it's definitely time to start using different platforms to get your ad in front of your ideal audience. For example, you could experiment with recruiting via Facebook Job Search or LinkedIn Talent Solutions.
On a grassroots level, tell everyone you know that you're hiring and don't be afraid to put the word out to your existing database of clients and suppliers. People know people, and you never know who might be looking.
INVEST IN YOUR JOB ADS
Well-executed job ads are critical to stand out in a crowded job market, yet many employers are still dashing them off at the last minute. According to Allegis Group, 72 percent of hiring managers believe they provide clear job descriptions, yet only around 37 percent of candidates agree.
We always recommend paying careful attention to your copy and design to ensure the job ad is an appealing yet accurate reflection of the role and what it's like to work for your company. Don't forget to include any non-monetary work perks like the ones listed above, and link to testimonials. You could also consider including a video component if appropriate.
The same goes for the Careers page on your website. Invest time and resources into its look and feel, and make sure it's regularly updated.
TAKE CONTROL OF YOUR DIGITAL PRESENCE
Speaking of your website and socials, how are you presenting to candidates who might be looking to get more information about your company online? Are they getting a good sense of your company culture on all your visible platforms?
Now more than ever, your digital content should be aligned with your values, created with an eye on recruitment, and include shots of your team culture to let people know exactly why they should come work for you.