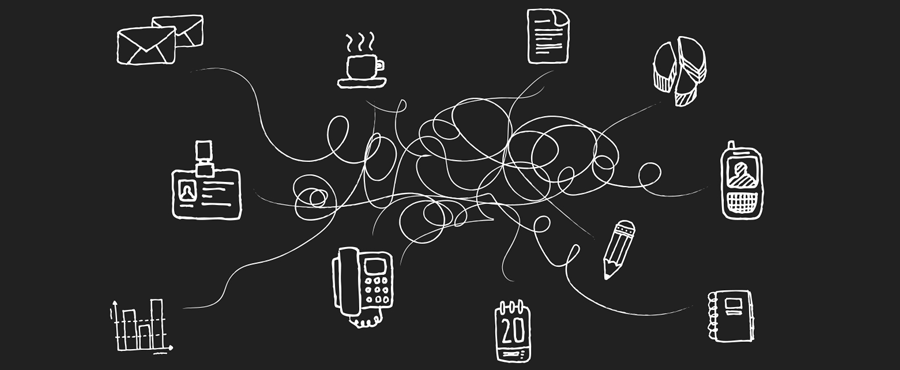 22
Aug, 2014
Your receptionist is often the first impression people have of your business. How they present your business makes or breaks your client relationships.
Yet even if your receptionist has the most welcoming phone manner, has exceptional client skills and is a top gun at office organisation – they can still be turning away hundreds of your potential clients each year without you knowing it.
Reception & Marketing are not the same things.
Many small-to-medium businesses (SMEs) delegate their marketing to the receptionist or a personal assistant, in the same way that they delegate the sending of parcels and purchasing of stationery.
The problem is, marketing your business is directly linked to your cashflow and your profitability in a way that parcels and paper is not.
If a parcel is mis-sent, the cost is generally negligible and only affects one client relationship. But if your marketing campaign is without strategy and/or is mismanaged, then costs can run into the thousands of dollars and hundreds of potential clients can be turned away by your approach.
If the wrong decision is made in terms of your marketing strategy, the damage can be so severe that the only option is to rebrand and start your entire business marketing over again from scratch.
Unfortunately, we know of many Brisbane SMEs that have fallen into this trap and have either gone to the wall or have had to trash everything they have done over the years and start over. It's a last resort to get rid of the taint that has resulted from having unqualified staff execute marketing activities without a true understanding of the business' brand and broader marketing strategy (if one existed at all!).
Marketing in an Online World.
Marketing in the digital age takes constant learning to keep pace with all of the changes that Google and the online world bring. What worked last year, probably won't work this year in this economic climate and with rapidly changing consumer tastes. Unless your marketing keeps pace, you are throwing money and potential clients away.
The changes in marketing skillsets are as rapid as the changes in knowledge and skillsets needed by your accountant. Just as you wouldn't trust your end of year financial returns to your receptionist, you wouldn't trust your business brand and business development pipeline to someone without the knowledge to maximise your return.
It's Not Their Fault!
Employees don't deliberately come to work to do a bad job. But often they don't know what they don't know, and as a result waste weeks trying to get up to speed to make the right recommendations for you. They try to fit in researching options and drafting up marketing campaigns in between their regular tasks. They want to do the right thing by your business, but can only make recommendations based on their personal knowledge of the industry and the market.
Their time is your money. You are already spending money on your marketing whether you have it as a line item or not. The wages of your team member trying to learn by themselves is a marketing expense.
How Can You Get A Better Return On Your Marketing Investment?
To give your receptionist the best chance to deliver better marketing results for your business, you could choose to outsource the strategic part of your marketing, so that your team member has the benefit of up-to-date knowledge and expertise.
Working with a marketing agency, an overarching strategy will be developed, which is then coupled with clear directions and priorities, and a tangible action plan to be implemented, as well as practical tools for your team member to use. This means your receptionist can implement the strategy with confidence, and you can relax knowing that your marketing will deliver results.
This approach is similar to having your admin employee data enter your invoices and expenditure of your accounting package, and then having your accountant prepare the BAS and end of year returns.
The other alternative is to outsource the full range of your marketing from strategy through to implementation. This will free your team member up to tackle other priorities for your business without the extra stress of taking on areas beyond their skill level. It also means less hassle for you as everything is taken care of without weeks of debate and interruptions.
This approach is similar to having an external book-keeper enter your financial information into your system for you, in readiness for your accountant to review.
Both options are effective and can be tailored to meet individual business needs and budgets.
Marketing is the lifeblood of your business. Without effective marketing there are no new clients and no business. If you have currently delegated all marketing to your receptionist, perhaps it is time to take another look and help set your receptionist up for success.