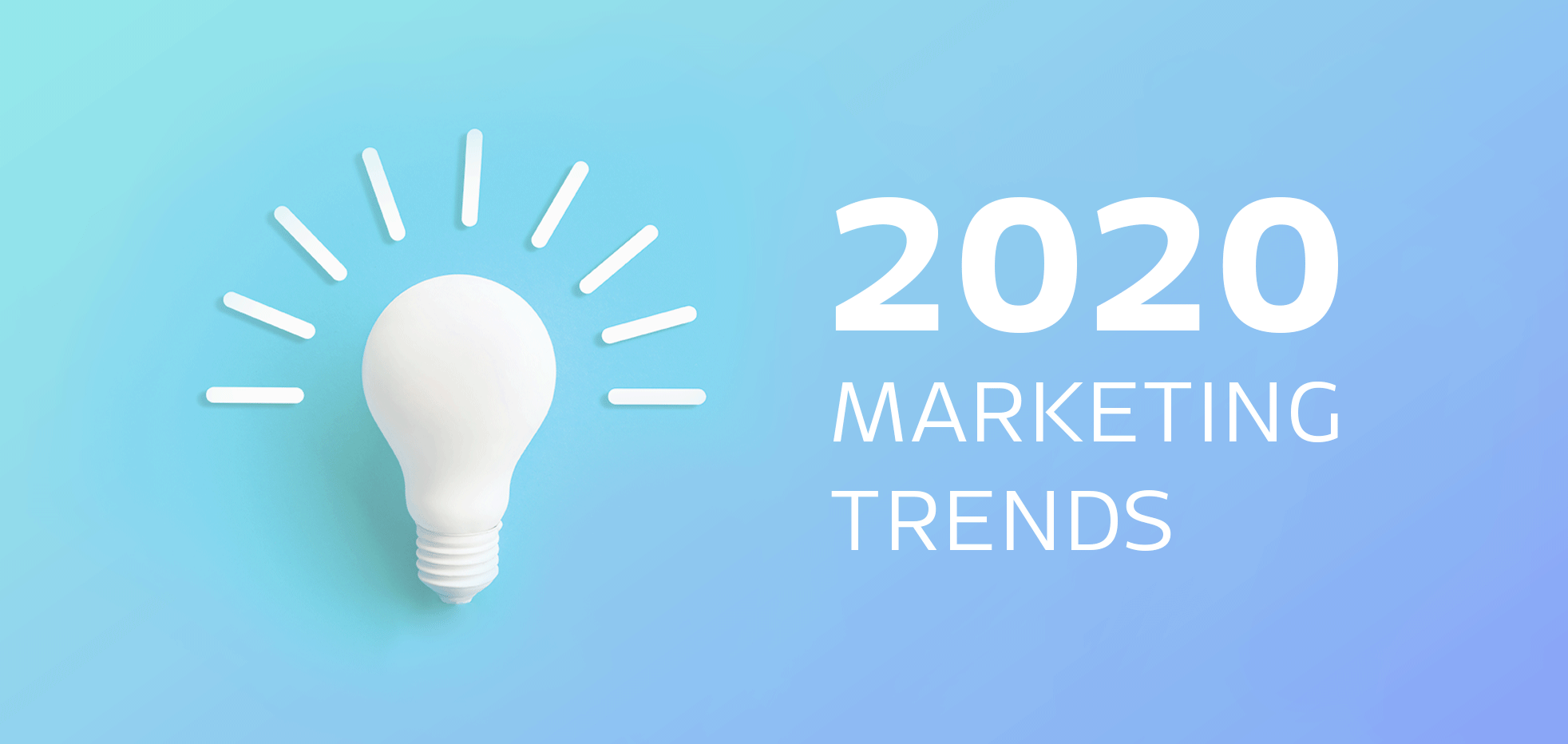 14
Dec, 2019
We're at the pointy end of the year – the time when we should in theory be slowing down but instead seem to be hurtling towards some kind of invisible finish line. With 2020 just around the corner, we're throwing down the gauntlet and making our call on what you'll be seeing in terms of marketing trends in 2020 – and how incorporating them into your business could help you have a very happy new year.
1. Privacy.
This one's a biggie. With all sorts of privacy scandals rocking the online world in recent years, consumers are becoming savvy to the fact their data isn't as safe with online brands as they may have thought. Globally, new legislation intended at tightening internet security (as well as increased restrictions built into browsers including Chrome and Safari) means the days of relying on the humble cookie (particularly third-party cookies) and digital fingerprinting may be numbered. This means businesses should be considering alternative methods to monitor customer behaviour if they're not already.
2. Insight-based marketing.
The next step on from data-driven marketing, insight-based marketing isn't just the 'what, when and how' of user behaviour – it's also the 'why'. Tapping into the reasons behind user behaviour is a great way to provide your customer with a meaningful user experience that will encourage loyalty. As consumers come to expect increasingly personalised experiences from brands, we predict insight-based marketing will become one of the biggest marketing trends in 2020.
3. Humanising the robot.
No longer the stuff of futuristic films starring Will Smith, artificial intelligence (AI) is now a part of our everyday lives – often in the form of a chatbot that helpfully pops up in the corner of a website. With an increased push for AI to become more human and less, well, robotic, the use of 'humanised' bots is on the rise. While this technology – when done well – can boost ROI by freeing up skilled staff members to undertake higher-value tasks, it remains an expensive outlay, and can be disastrous if not done well (though hopefully not as disastrous as Microsoft's first foray into the world of chatbots, which quickly turned into a racist, genocidal and misogynistic maniac). Will humanised AI be one of the biggest marketing trends in 2020? Watch this space… 
4. Social media stories.
We've all seen them, and whether or not we watch them all ourselves, there's no denying the stories function of Instagram and Facebook will continue to be a hugely powerful and effecting marketing tool. In fact, according to Instagram, one-third of the platform's most viewed stories are produced by businesses. As one of our predicted marketing trends in 2020, these highly personal, quickly consumable videos are a totally free-to-upload engagement tool that can target your market, link to your site and give you complete creative control over your messaging. With their 24-hour turnover, stories are a fresh, real-time way to engage with your audience. 
5. Video.
Even though the 'you need video' message is nothing new, we think video is set to continue as one of the biggest marketing trends in 2020. With our streaming, short-attention-span culture, video is now the way most people prefer to take in information, and platforms including LinkedIn, Instagram and Facebook are clearly favouring video content. Now that video production is becoming increasingly affordable and accessible, it's a very achievable way to give your business a head start in 2020.
6. Environment and sustainability.
With 74% of global consumers now expecting brands to take a stand on ethical issues, successful companies need to be aware of customer perception around their own environmental and sustainable policies. From fashion labels embracing Fashion Revolution's #whomademyclothes campaign to the world's biggest hotel chain announcing their plan to do away with miniature plastic toiletries, environmental and sustainable transparency is a crucial way to engage with a customer increasingly concerned with these issues. Whether you're a business with an end-product or a company that can highlight the ethical decisions behind the day-to-day running and internal processes of your business, there's never been a better time to wear your sustainable heart on your sleeve.
– Sketch Corp.