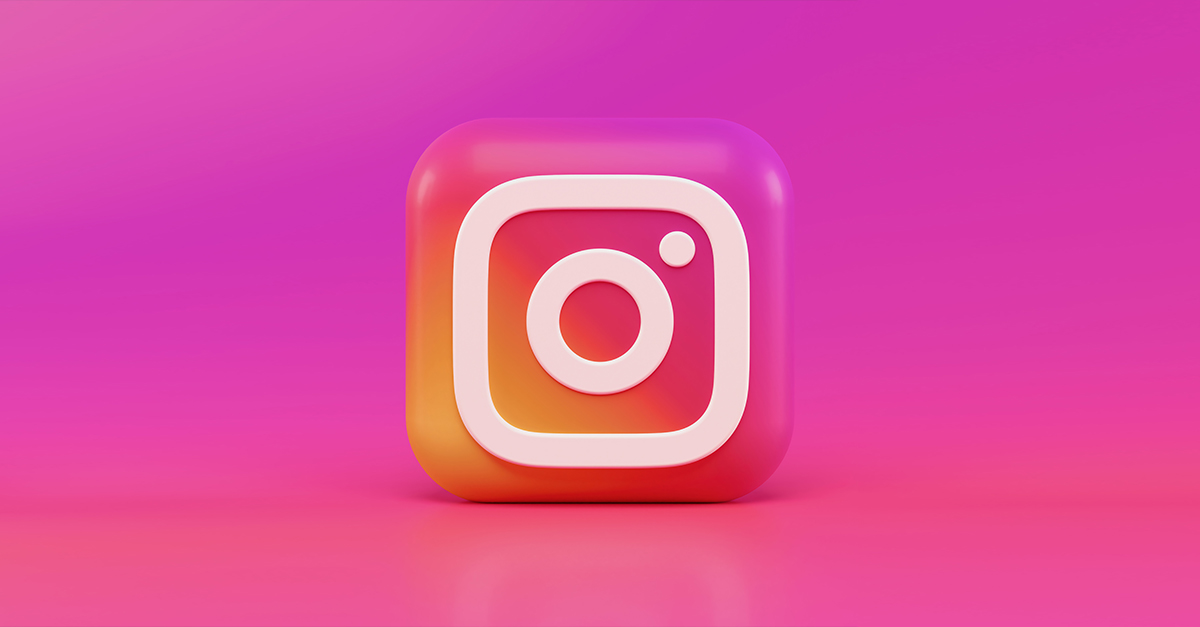 09
Feb, 2023
An effective marketing strategy for your business should include the right content format and social media platform/s, and increasing numbers of business owners are incorporating Instagram Reels into their strategies.
In response to the 2016 launch of Tik Tok, Instagram launched Reels in 2020, bringing short video clips to the fore as a powerful marketing tool, and announced in July 2022 that businesses would be able to boost their reels and turn them into ads. 
Since then, many businesses have jumped on the opportunity to tap this incredibly popular content format – and although 2020 was arguably the best time to start advertising with Reels and build a following, it's not too late to start using these ads in your marketing mix. 
Read on for tips on creating the perfect Instagram Reel for your business. 
Take inspiration from your target audience 
Social media has expanded into something much larger than an opportunity to connect with others online, and yet this core desire still drives much of the activity on the platform. For this reason, it's important to monitor content trends amongst your target audience. Incorporating some of the trending audio and video clips your target audience uses will extend the reach of your ad among your target audience, and improve your chances of appealing to customers that matter – ones that align with your brand and offering. 
Make it look real 
In recent years, as consumer-generated content has become more popular, consumers have also become increasingly wary of advertisements. Like regular video content, Instagram reel advertisements show up on individual feeds and on the Explore tab where users can comment, share, save and like them. The goal is to deliver value-adding content that doesn't scream 'ad', as this is the type of content that audiences are more likely to engage with. 
While many brands have embraced this trend, there are a few key players worth watching. 
A company with no shortage of impressive devices and features to highlight, Google has mastered the art of creating natural-looking content, placing potential customers in the shoes of the user to showcase key product features. 
–
Working on the land has its advantages, starting with the ongoing access to the kind of scenery that begs to be featured on social media. Elders Limited celebrates this by holding an annual photography competition, and creates Reels with the best submissions from their community. They also create content that tells the stories of their producers. 
–
A rustic editing style makes each clip feel like it could have been taken by a tourist in Tassie, highlighting the top local value proposition – nature unfiltered. Bringing together a variety of footage with Reels editing tools, this account elevates that natural feel to quality marketing content to give followers a glimpse into life in Australia's far south-east. 
–
Tailor everything to your viewers and your objectives 
Reels are a great opportunity for brands to get in front of the camera and forge a personal connection with their audience. Speak to them in language they understand, and discuss things that align with their values, goals and ambitions. 
Creative and funny, Figma's Instagram content showcases its features and various uses in an interesting way, translating features into benefits for the user. 
–
Lonely Planet is a shining example of effective viewer-oriented content with an Instagram feed full of Reels targeting specific questions followers may have about a variety of locations and scenarios – for example, spending an eight-hour layover in London, or finding activities to do in the California winter. For those seeking more detail, the feed also features clips of content creators sharing insights into their local hot spots. 
–
A brand that has become synonymous with quality leatherwear, R. M. Williams often focuses its content on the creation process behind its products, from the people who make it and their one-of-a-kind on-the-job processes to the way the end user experiences each piece. 
–
Reels should also be made with a set objective in mind, with options including brand awareness, reach, traffic, app installations, video views and conversions. 
Plan a great storyline 
Storytelling is one of the keys to success in any form of social media marketing, and like any other video content, the Instagram Reels that tell stories most effectively tend to deliver the most impact. Every Reel is an opportunity to tell a story about your brand, whether it comes in the form of an educational video, a funny viral trend, a quick product demo, behind-the-scenes content or something else.
In the storyboarding phase, ask yourself key questions such as:
What is your Reel going to be about?

What are you telling your audience?

What emotion do you hope your audience feels?

What action do you want them to take?
Make it high quality 
Making a good first impression is paramount in advertising, and that generally comes down to producing something high quality. The first step in creating an effective, immersive video advertisement is to get the dimensions right, filming videos vertically and cropping to a 4:5 portrait ratio, ensuring that all footage is high resolution and, if possible, professionally edited. 
It's also important to be mindful of intellectual property laws, particularly if you're planning on using copyrighted music, GIFs, interactive stickers or camera filters, all of which make content ineligible for boosting.
If necessary, outsourcing is a great way to ensure a quality end product, and it also gives you the opportunity to leverage another creator's audience. 
Use influencers 
Given the steep competition to attract the right attention online, companies with short content creation budgets may benefit from hiring an influencer. Working with an influencer takes the burden of content creation from you and your team, while also giving you access to a broader network of potential customers and clients. In fact, 78% of consumers say creators are "influential in helping them discover new brands".  
Add sound and visual effects 
Entertaining users has always been a key objective on social media, particularly on platforms like Instagram that thrive on short video. To that end, 80% of Reels are viewed with sound and 40% feature visual effects. 
Each of these additions has its own benefits; for example, popular audio allows your content to integrate naturally on the platform, while the voiceover feature lets you inject personality into your brand's story, and text is a great visual cue, letting your viewers know what your content is about and making content accessible for hearing-impaired viewers. 
Evaluate the Instagram Reels Insights after posting 
As is the case with most marketing efforts, getting the best out of Instagram Reels ultimately comes down to checking the data and adjusting accordingly. The success rates of each piece of content will tell you more about what your audience wants to see from you. 
You can also access a range of key metrics via Instagram Reels Insights, including plays, accounts reached, likes, comments, saves and shares – and by using all of the features effectively, embracing trends and posting consistently, you'll likely see improvements over time. 
Do you need Instagram Reels advice tailored to your industry, business and target audience? Give us a call on 07 3369 6100.