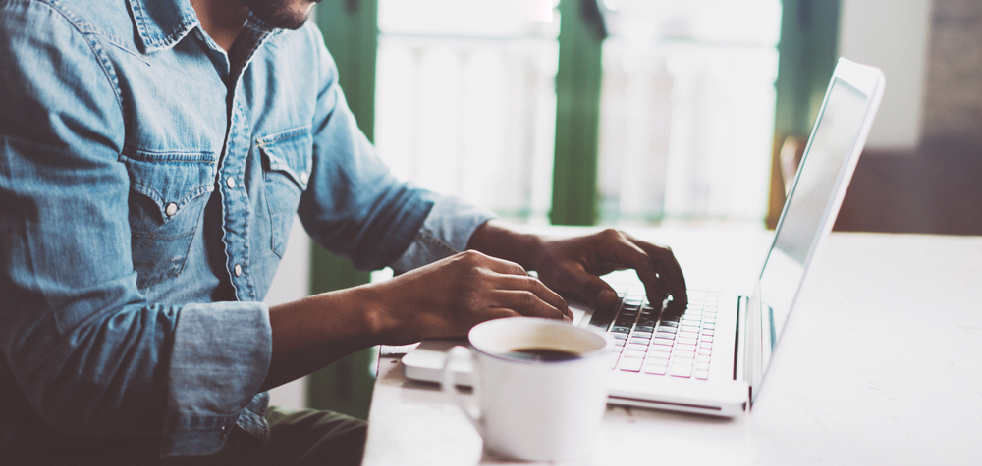 26
Apr, 2018
Sketch Corp. was recently engaged by a fabulous new client who sadly has had a shocking website design experience with another marketing agency.
Despite paying more than $30,000 for this new website, our client was left with a website design that was inferior in many ways to the existing website they were trying to improve upon. In the end, the business owners were too embarrassed to send the website live.
Even worse, the client was advised that too much time had already gone into the project and that, unless they paid more, the issues wouldn't be fixed.
To say that our client was stressed out by the situation is an understatement.
Why we're also upset by this website design palaver
As a Brisbane marketing agency that prides itself not only on the quality of our design but also on the quality of our relationships, we hate hearing about these scenarios.
Unfortunately it happens more often than you might think and, when it does, the industry suffers because another client walks away thinking that marketing agencies aren't worth it.
Then when that client goes to look for a new agency, they're on the back foot and filled with scepticism. Honestly, we can't tell you how many times we've met with potential new clients who start the conversation with something to the effect of: "I've used marketing agencies in the past, but they've been no good. I got hit with large bills and had no idea what they were for. They said they could create content and then asked me to write everything." And so it goes.
On the bright side
The good news is that not all Brisbane marketing agencies are like the one that handed in a shoddy website design and charged top dollar for the pleasure.
But how can you tell going in which agency is going to deliver the goods?
We've put together a list of key considerations when selecting a marketing agency for the specific purpose of website design and development:
 
1. Be wary of upfront payment demands
Watch out for an agency that asks you to pay for an entire website upfront without providing alternative options. Alarm bells should be ringing.
We can't believe it ourselves, but there are some agencies out there insisting that there will be one invoice and one only – before a project even commences.
If you already know and trust the agency, it's fine to pay them upfront for a big project. But if you've only just started working together, it's a concern.
Paying upfront doesn't give you much room to move if you don't like your new website design. If they've misinterpreted the brief or simply oversold themselves, then you've already handed over the full amount and chances are they're not going to be as flexible with changes.
More reasonable payment terms for larger website design projects ($15,000 and upwards) are a 50% deposit and 50% on completion and approval.
Another reasonable approach is to have 'milestone payment' terms. For example, 50% deposit, 25% on presentation of website design and 25% on approval.
2) Look closely at the website design process
Unless you're working to the Agile delivery method (an approach favoured by bigger businesses that attracts a higher website price tag), we recommend investigating the agency's website design process before you sign on the dotted line.
Will the agency seek your approval along the way or only at the end? Will copy be approved separately? Will design be approved before development begins?
To avoid projects exceeding scope or ending up with a site you're not happy with, you want to see 'approvals' appear throughout the process. That is, your approval.
It's important that your agency not start developing your website too early in the process. Copy and design should always be approved before coding and functionality are added.
Why? Well, our website developer always uses an analogy that we find useful.
Developing a website is like building a house. You want the draftsman or architect's plans to be set in stone before you start laying foundations and going ahead with wiring and plumbing. Those things are so much harder and more expensive to undo. By the same token, changing a developed website is much more difficult than getting the design right in the first place.
3) Ask about systems for client review
There are several programs available that allow agencies to share designs with clients prior to delivery of the entire UAT site.
For example, we use InVision (https://www.invisionapp.com/) to share the progress of our designs with our clients. This allows clients to experience what their website is going to look like before it's developed and to mark up their feedback.
Applications like InVision allow you, the client, to see what's going as design progresses. This ensures that you like the 'direction' your new site is heading in and helps avoid costly redevelopment fees.
4) Meet the team in person
Ask if you can meet the team who will be working on your project before you sign on the dotted line. This will help you get a feel for the experience and expertise of the creatives at your agency.
The fact is that some agencies have a killer sales team who are super-polished and know how to give a cracking pitch.
This is all well and good, but 9 times out of 10 the sales guy or gal is not going to be working on your website personally. They're simply selling it to you. That's why it's important that you feel comfortable with the creatives behind your project.
 5) Call a couple of their clients
You would always conduct a reference check on potential in-house employees, and there's no reason why you can't do the same for a new marketing agency.
The agency should happily give you a few names and numbers. When you do get in touch with them, ask for an honest account of how they have found the experience of working together.
6) Past work speaks volumes
Agencies always have their favourite projects – Sketch Corp. included. If you request 'an' example of your marketing agency's work, it's likely that that's what you're going to see – that project they absolutely nailed.
Our recommendation is to check for consistency. Ask for approximately 10 examples of projects completed for businesses like yours. This is a good idea whether you're a budding entrepreneur, an established B2B operation or a professional services provider.
It's not necessarily a negative thing if the marketing agency hasn't actually worked with a business like yours before – as long as you know about it sooner rather than later.
7) Who's writing the copy?
The answer to this question is good to get out on the table early (before you sign anything).
Over the years, we've been surprised to learn how many supposedly 'full-service' marketing agencies ask clients to provide their own website copy. Guidance, yes – but fully developed, web-appropriate copy? This should not fall to clients who do not have a copywriting/digital marketing background.
While it's totally reasonable to provide subject matter intel and insights via a website copy brief, we do not expect clients to create and edit their website copy.
Creating effective website copy is a niche discipline. Essentially, it must work with your website design. Copy can inform design and vice-versa. Neither can be created in silo. Tweaks to copy and design are regularly made along the way to get the best out of both.
While we don't recommend it, if you are creating all your own website copy we suggest you also think carefully about how this is going to work with website design. How will you approach changes to both if required?
Keeping these 7 considerations in mind should prevent you from making expensive mistakes when selecting a marketing agency to design your new website.
For more advice about briefing in your website design to a marketing agency, get in touch with our team.
Sketch Corp.