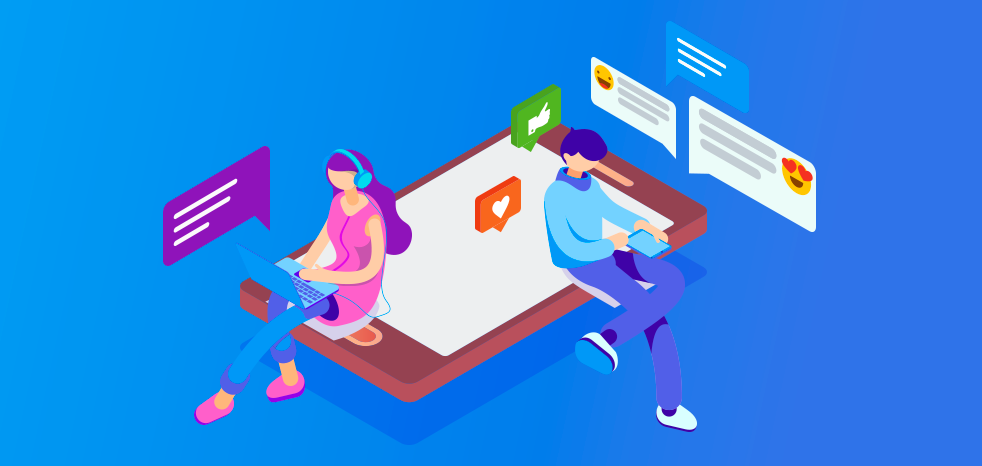 25
Jan, 2018
It's official. Effective immediately, Facebook will drastically alter the formula that determines what appears on everyone's news feeds.
There's nothing new about algorithm changes. But, the shocking thing about this announcement is that Facebook will no longer be promoting paid posts. Thus shifting the goalposts for social media marketing forever.
"Recently we've gotten feedback from our community that public content – posts from businesses, brands and media – is crowding out the personal moments that lead us to connect more with each other," Facebook Founder and Chief Executive Mark Zuckerberg posted last week.
Vanity Fair called it a 'media divorce'.
"I'm changing the goal I give our product teams from focusing on helping you find relevant content to helping you have more meaningful social interactions," Zuckerberg went on to say.
Instead of pushing content from media publishers, FB will now return to its roots and favour content from friends and family.
This surprise move – which saw the share price of Facebook plummet overnight – is part of the platform's efforts to address concerns about the 'commercially curated' influence it has on people's lives.
It's great news for humans, but will leave many brands scrambling without a strategy.
3 specific types of posts will be de-prioritised
Posts that solely push people to buy a product or install an app
That push people to enter promotions and sweepstakes with no real context
That reuse the exact same content from ads
Facebook says these new volume and content controls for promotional posts will help people see more of what they want from Pages (that is Business/Company pages).
Expect to see less of these types of posts: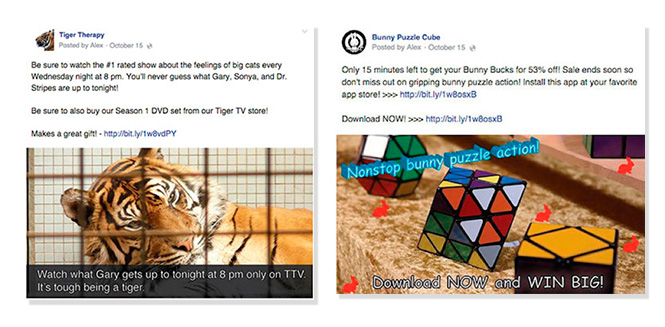 It's not to say that branded content is over, but it will become less visible (perhaps even tucked away in a standalone 'Explore' tab – one idea floated by WordStream founder Larry Kim) and organic reach will be tougher to obtain.
As has been predicted for a while now by industry insiders, prime Facebook News Feed spots will become more expensive to purchase.
What's this got to do with your business' Facebook presence?
The long story short is that businesses currently posting purely promotional creative should expect their organic distribution to fall significantly over time.
Instead of prioritising posts based on comments and shares, Facebook will now favour content it thinks will lead to meaningful "back-and-forth discussion".
Adam Mosseri, Facebook's Head of News Feed, said:
"Because space in News Feed is limited, showing more posts from friends and family and updates that spark conversation means we'll show less public content, including videos and other posts from publishers or businesses."
What you can do about it
The crux of this is that people who want to see content from your business will have to go to the trouble of actively adjusting their 'See first in News Feed settings'. Which of course means that all businesses will have to get very, very creative in producing content that 'sparks meaningful discussions'.
Coveted organic slots in the main newsfeed will be awarded to businesses that produce 'useful' content packed with valuable information. We predict a surge of creativity to get around the changes and still achieve the same reach – particularly among businesses that can't afford to pay more.
Listicles obviously created as clickbait will be sidelined in favour of content that genuinely encourages lively discussion and improves people's lives.
It's a lofty goal and you've certainly got to admire Facebook's noble intentions.
Will you accept the challenge?
-Sketch Corp.
SaveSave
SaveSave
SaveSave
SaveSaveSaveSave
SaveSave
SaveSave
SaveSave
SaveSaveSaveSave
SaveSave
SaveSave
SaveSave
SaveSaveSaveSave
SaveSave
SaveSave
SaveSave
SaveSave
SaveSaveSaveSave
SaveSave
SaveSave
SaveSave
SaveSave