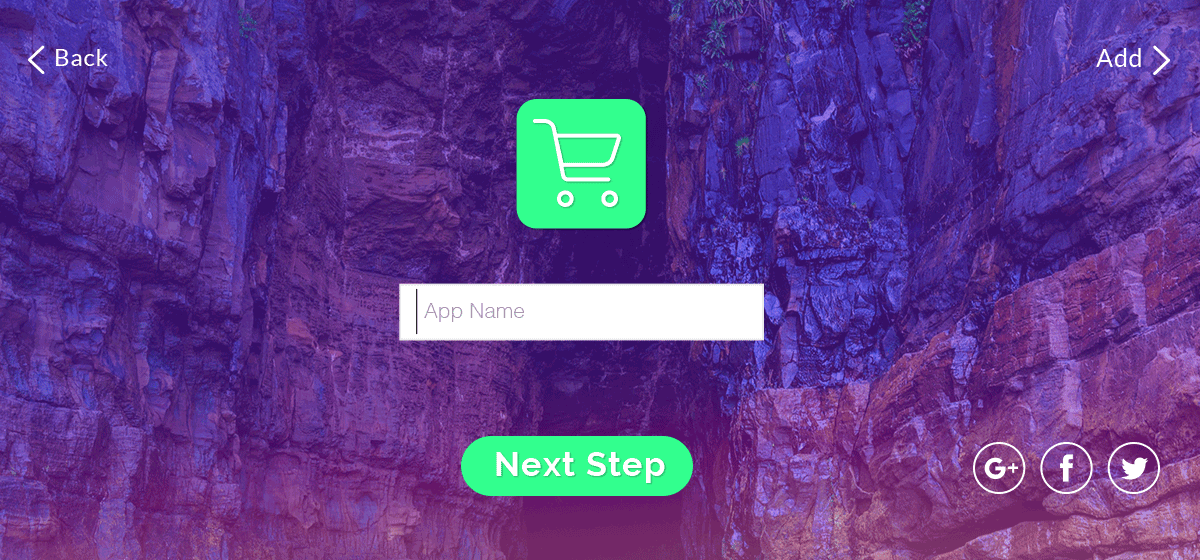 01
Sep, 2016
Congratulations are in order – you've come up with a brilliant idea for a new app and you're going to bring it to life. Amazing!
Now your next trick is to come up with a name that sticks. One that's Just Right and won't get lost among the millions of other apps in the App Store. You want something catchy, punchy, easy to spell, easy to pronounce and not already taken. It's a tall order, but definitely worth devoting some Headspace (a great app name BTW!) to.
When naming your baby, aim to:
1. Cut through the clutter.
The best creative minds in the business are focused on apps right now and it shows. Make a list of the greats you use every day, especially 'Uber'-successful charting apps like Shazam, Canva, Instagram, Spotify, WhatsApp, Emoji, Viber, Evernote, Strava and TripIt. Not only have these apps changed our lives, their names are pitch-perfect – like they were destined for household status. When naming your app, this is what you're up against. Ditch any boring, safe options and poll your networks before you go and do anything crazy, like create a logo.
2. Keep it short.
From a design perspective, smartphone screens are ridiculously small (even the iPhone 6+ is only 5.5 inches) and there's precious little room to work with compared with websites. The worst thing would be a name that has to be written over two lines! Design nightmare. Long-winded names are definitely out. Try to keep it short and sweet – 10-15 characters and where possible, one word only.
3. But not too obscure…
If you've come up with a mega-list of non-boring, itty-bitty potential names, that's awesome. Now it's time to sense-check whether these names help explain (or at least allude to) what your app is all about. If not, start culling
If Joe Blow can't tell a bit about what your app does from its name, you'll have to rely heavily on the icon to communicate its purpose. While icon design is a blog for another day, let's not make it have to work too hard by pairing it with an obscure name.
We're not saying it has to be totally obviously (after all, we're pushing for creativity), but it must be aligned.


Angry Birds – long, but blindingly clear
WhatsApp – similar to 'Wussup!'….
Instagram – part Instamatic snap, part telegram
Canva – your personal graphic design 'canvas'
RunKeeper – a safe place to keep your runs
You get the idea…
4. Pay attention to trends.
Like everything else, app names follow trends. When you name your app, you want it to be 'of its time' but also timeless and not too gimmicky. One trend we spotted earlier we'll call the 'ify' trend of 6-7 characters.
Shopify
Vizify
Gamify
Spotify
Or how about…
5. Keywords matter.
Keyword-based searches on the app store account for 20% of app downloads. Let's say, for example, you were looking for an app that tracks sleep quality and you didn't already know the name of one. You'd probably type in 'sleep tracker' or similar and get a list of apps with 'sleep' in the title. This is because your name is the most authoritative meta-data (search data) the App Store has to go by. Always aim to include your keyword in the title.
Other examples
WhatsApp Messenger
TripAdvisor Hotels Flights Restaurants
6. Make sure it's not already taken.
Because your marketing efforts will probably require a website and social media presence, do check that the domain name/Facebook profile for your name is still available. Snap these up quickly before you do anything else.
7. Trademark it – quick-smart.
Oh the pain when you discover the name you've laboured over for weeks is already legally trademarked. Devastating. Or, worse, that someone has nabbed it AFTER you thought of it! Save yourself the agony – get your name + brand together and TM that money-maker!
Oh and always, always, always Google your name before it even makes the 'potentials' list.
– Sketch Corp.