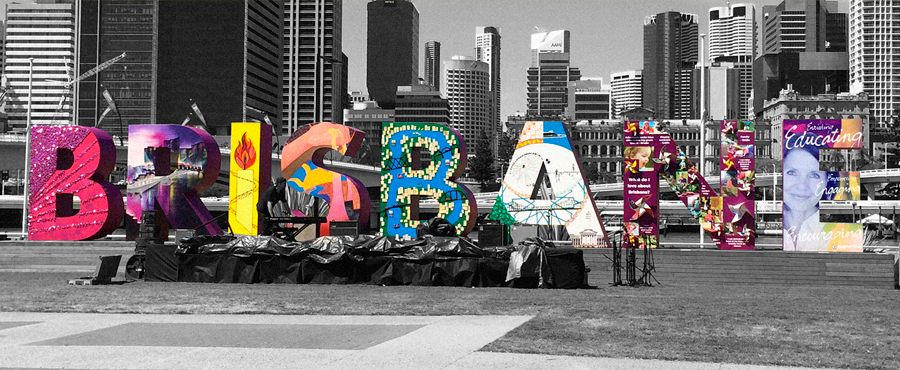 03
Nov, 2014
With the G20 Summit being held in our own backyard next week, we couldn't look past the most important event in the G20 year for November's Space theme.
On the 15th and 16th November, Brisbane will host government leaders and representatives from the world's largest advanced and emerging economies. With up to 4,000 delegates expected to attend and a reported 2,500-3,000 from the media, Brisbane will be on show like never before.
And this is not a challenge that Brisbane has taken on lightly! In addition to declaring Friday 14th November a public holiday for all Brisbanites, the city will continue to showcase a 3-week long musical program and exhibit Colour Me Brisbane – a luminous interactive lighting installation that transforms the skyline and city landmarks.
November's Space image reflects another example of a pre G20 cultural initiative, the iconic 3D
B-R-I-S-B-A-N-E sign recently erected at Southbank. Snapped by Sketch Corp.'s Art Director, Carolina Jaramillo. This sign was constructed by eight groups from the Queensland Men's Shed Association and beautifully decorated by a number of diverse community associates to reflect their unique community and the role they play in our society.
Throughout November the Sketch Team will be exploring exhibitions and conferences and giving you tips for making the most of your participation at these events. So stay tuned.
References:
https://www.g20.org/about_g20/g20_members
http://g20cultural.initiatives.qld.gov.au/events/b-r-i-s-b-a-n-e.html