Website design, worth the effort
Think about it. How many times have you heard about a company, gone on their website to investigate, screamed in horror and slammed your laptop shut? We've all had terrible user experiences, and often it's hard to put your finger on what's wrong. Even today, poor-quality, dated, downright disastrous website design is rampant on the internet and reflects badly on unsuspecting businesses (who are probably awesome at what they do). We can think of more than a few big-name culprits. They deserve better. YOU deserve better.
Your website can either be the jewel in the crown of your marketing plan and work very, very hard for you (24/7, 365), clinching deals, luring leads and generating passive income while you sleep – OR if your website design is confusing/ugly/not informative/slow to load/hard to use, it can work against you and chase away customers.
Make them stay and play – and pay!
Remember when just having a website at all was considered a huge achievement? We do too. But times have changed and it's a tough old online world out there now, with users spending just seconds on a homepage while they decide 'Should I stay or should I go?'. Just OK doesn't cut it anymore with website design.
At Sketch Corp. we're forever telling our clients how crucial website design is to succeed in business in 2016. In fact, we go so far as to say that if you're going to invest in just one marketing tool, make it website design! Because your website is such a key tool for generating enquiries and building credibility, it needs to be treated with the respect it deserves. We're talking about website designers in Brisbane with their finger on the pulse and marketing experts who know how to work the web.
What makes a website design successful?
We have three words for you: clean (design), easy (to use) and useful (to your customer). Naturally, your website's appearance is of utmost importance to create a pleasant, profitable user experience – our Brisbane website designers are all over that. A high-performing website design involves much more than the visual component, though. The navigation (main buttons) must be super-simple to operate. Even a five-year-old or your great-grandmother should be able to find what they're looking for in a click or two.
A brilliant website always has high-quality, frequently updated content; compelling calls to action and a robust and stable platform as its backbone. It should rarely – if ever – go down. Oh and your website design must be optimised for mobile. Please. Mobile responsiveness cannot be overlooked, and needs to deliver the same impact as when viewed on a desktop.
If you're seeking website design in Brisbane or on the Gold Coast, it pays to have specialist local website designers of Sketch Corp.'s calibre working for you. Industry experts you can meet in person to talk options and communicate your vision.
Sketch Corp. websites
At Sketch Corp. our website designers specialise in one-of-a-kind websites as unique as fingerprints. We don't deal in mass-produced web templates and we never offshore our web development. All of our website design and development is done right here in Brisbane.
While we appreciate that web templates have their place (particularly on DIY web building platforms), our website designers always do a custom design and build. When our clients trust us, it's the least we can do. This guarantees:
Originality (no lookalike sites)
Specific tailoring for your business
Brand consistency
Custom-created content
Design flexibility
When Sketch Corp. takes on a new website project, we break it down into a process:

Planning
Identify website objectives
Industry research
Competitor research


Content
Develop website content: delivering key information and keeping SEO in mind


Design
Wireframe layout
Prototype design
Design sign-off


Development
Coding


Launch
Sending website live
Ongoing maintenance
---

Depending on what fits your business best, Sketch Corp.'s website designers and developers work with various open-source platforms, including WordPress, Joomla and Drupal. This is more cost-effective for clients in the long run because they are not locked in to proprietary web development software where you pay for every update.
Building websites about town
Sketch Corp. designs beautiful, functional, profitable websites for small- to-medium-sized businesses all over Brisbane, the Gold Coast and the Sunshine Coast. Our super-star stable of clients hail from property, tourism, accountancy, recruitment, SEO, construction, personal services and non-profit, to name a few.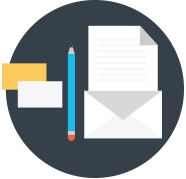 Nail your No.1 marketing asset
Phone Sketch Corp. on (07) 3369 6100 to book a consultation or submit an enquiry below.