Your marketing consultants in Brisbane
Owning a business and building a brand is a very personal thing – there's emotion and capital invested, and there's a lot riding on decisions. We've been there ourselves, so we know what it's like. That's why we love to kick off our client relationships with a one-on-one marketing consultation to get a feel for your vision and personal preferences. Nine times out of 10 it's easier to talk in person. Sketch Corp. offers all businesses a free initial marketing consultation, and we're happy to come to you if your business is in Brisbane, on the Gold Coast or on the Sunshine Coast. Any excuse for a road trip! If you fancy a change of scene, drop by our office in Kelvin Grove.
Whatever your marketing and design needs, an initial marketing consultation is a great platform to workshop your business, branding, web, design and all things digital. If you already have a marketing strategy and you're looking for guidance or an outside opinion, speak to an experienced Sketch Corp. marketing consultant. Every member of the Sketch Team is tertiary qualified in marketing, creative advertising and/or graphic design, and has a minimum of 5 years hands-on experience. We know how to take your business to the next level.
Our personalised approach
We love our marketing consultations because we're big fans of a collaborative approach based on real relationships. In fact, Sketch Corp's founders joined forces because we wanted to build genuine, lasting partnerships with clients. After working in large agencies where departments worked in silos, we observed that the best results are born of a hands-on, integrated approach where everyone is across the overarching strategy. For our marketing consultants, collaboration and personalisation are key pillars for success. We draw on each team member's individual strengths to thoroughly understand and better support our clients.
Fact-finding mission
Prior to our marketing consultation, a Sketch Corp. marketing consultant will assess your existing website and social media channels (if you have them). Then at our meeting, we hear from you all about the history of your business, your perceived barriers, your worries, your wins and what you'd like to see happen with the business in the future. We look at your existing marketing collateral (posters, flyers, brochures, stationery, email templates etc), your budget and hear about what you're hoping to achieve through marketing going forward. Our marketing consultant will share any immediate insights they have on the day and be in touch shortly after with comprehensive recommendations for your business' branding, design, website and digital marketing activities.
Your business has a story and it's our business to
tell it well
You could definitely say we're not into stock-standard solutions or one size fits all. After we've gathered all the information we can from you at our marketing consultation and put it to work back at Sketch Corp. HQ. Driven by a genuine passion to see your business succeed, our marketing consultants examine your place in the market, philosophy, perceived barriers and desired outcomes to present you with the best solutions. Then when you succeed, we celebrate.
We're creative and commercially minded
If you decide to lock in our marketing consultant's recommendations, you can look forward to creative marketing solutions that turn heads and make a measurable difference to your bottom line. Artists and pragmatists in equal measure, Sketch Corp's talented creatives work together to provide unmatched service and real results for our clients. They trust us, we love them and the feedback we get most often is 'If only we'd found you sooner'. It all starts with a free marketing consultation.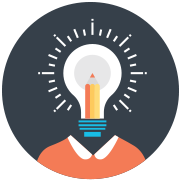 Need marketing advice?
Phone Sketch Corp. on (07) 3369 6100 to book a consultation or submit an enquiry below.