What is branding?
A brand is so much more than a logo. It captures everything about your business and how it is perceived. Your branding is the essence of your enterprise, its heart and soul. When executed the right way – informed by a clever branding strategy – it touches every individual your business comes into contact with. From business cards to brochure to billboard, every item of collateral your brand agency creates on your behalf builds an overall impression of your business.
The business of brand strategy is part science, part psychology and part artistry. So lucrative is effective branding in today's market that it can evoke powerful emotion and heavily influence buyer behaviour. To experience the power of branding in action, consider some of the world's behemoth brands – we're talking Apple, Nike and Coca-Cola. Sure the products are good, but billion dollar businesses aren't built on word of mouth alone. No matter how amazing they are, phones, shoes and soft drink can only do so much. Branding makes them household names. And what's behind branding? Clever branding strategy and a well-oiled process for rolling it out.

Our branding process
As a brand agency, what sets Sketch Corp. apart is our signature 'branding process' – a magic formula of interlinking, equally weighted steps that work together to develop your brand. As with any kind of marketing activity, branding works best when supported by a clear branding strategy.
When in 'branding mode', the Sketch Corp. branding Brisbane team starts off with thorough research. We interview our clients about their overarching vision for the brand, followed by high-level research into the industry and competitors. The next step is to shape your brand's strategy by pinpointing your position in the industry, key attributes, personality (tone of voice), key messages and company slogan. If you need help deciding what to call your business (it's more common than you'd think), our Brisbane brand agency can help with that too. It's all part of our comprehensive branding strategy services.
Make your mark count
Once the strategy has been locked in, Sketch Corp.'s gifted designers swing into action to craft your Visual Identity, developing logos and visual elements, selecting colour palettes and choosing typography that communicates your strategy and does justice to your vision.
They say looks aren't everything, but design counts for a lot in branding. Now more so than ever, with eyeballs on so many digital touch points. Consumers are visual creatures, and the first thing people notice about your branding – even unconsciously – is your visual identity. Your brand agency can research and strategise all you want, but if your design is shoddy and your colours and fonts are ill-advised and incongruous (hello, Comic Sans), your branding misses the mark.
Design that defines
At Sketch Corp. our designers are highly experienced brand agency creatives who go beyond simple aesthetics to deliver powerful, recognisable brands with a competitive edge. Along with their flair for design and meticulous attention to detail, our team understands the background research and brand strategy that underpins strong branding.
Each stage of the Sketch Corp. branding process is equally important to achieve the most effective, compelling and innovative results. Once all our in-house perfectionists are satisfied, we present you with your new brand identity that captures attention, builds trust and inspires loyalty. One that's true to who you are now and the business you want to grow to become. Aspirational yet grounded; sophisticated yet accessible.

Research
Interviews with clients in Brisbane or the Gold Coast.
Industry research
Competitor research


Strategy
Key messages
Key brand attributes
Personality
Industry positioning
Name creation
Slogan development


Visual Identity
Brand identity: logo creation
Creative elements
Applications
Typography
Colour palette
Building brands about town
From our headquarters in Kelvin Grove, our brand agency in Brisbane specialises in developing strong brands for small- to-medium-sized businesses in the Brisbane metropolitan area, the Gold Coast and the Sunshine Coast. As for industries, we don't discriminate and we love to diversify. Our super-star stable of clients hail from property, tourism, accountancy, recruitment, SEO, construction, personal services and non-profit, to name a few.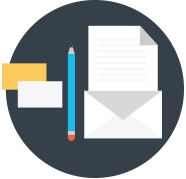 Land your branding, build your business
Phone Sketch Corp. on (07) 3369 6100 to book a consultation or submit an enquiry below.